The logistics of moving goods from one location to the customer often happens after the transaction is made. Business owners tend to focus on the beginning stages of getting customers to buy their products, by focusing on marketing, customer service, product development, and price. One factor that draws less attention to business owners in a traditional buy-and-sell transaction is the cost of transportation. To reduce logistics cost across the supply chain can reap many benefits for the business owner. Because the benefits of reducing logistics costs cannot be seen other than in your bottom line, it is not seen as a sexy solution to creating a profitable business.
Whether you are in the business of selling products that can be shipped in small parcels or large multinational corporations that charter vessels and containers to ship goods, the dollars and cents saved from reducing logistics cost cannot be overlooked. 
If you have reached this stage of your research of ways to reduce logistics cost, chances are that you are facing major profitability issues that stem from high logistics costs, or you are simply looking for other avenues to increase your bottom-line. Either way, we have compiled 5 sure-fire ways to reduce your logistics cost, regardless of the size of your shipment, and the mode of transportation you chose. 
1.     Reduce Logistics Cost by Improving Document Accuracy
The larger, more complicated, your consigned shipment is, the more documents are required for cargo movements. Hence, the more prevalent it is to ensure that every document that represents that shipment is prepared in a timely and accurate manner.
We had to stress document accuracy as a prime way to reduce logistics cost because having inaccurate documents is the number 1 reason why logistics cost is unnecessarily high in our experience.
It is not an exaggeration when we say that every aspect of your shipment is documented: –
The quantity of your cargo
The description of your cargo
The packaging of your cargo
The nature of your cargo
The mode of transportation
The value of your cargo
The pick-up location
The delivery location
The method of financing your cargo
Relevant certifications of your cargo
Imagine a logistics service provider working without just 1 of the details above. Any form of ambiguity in every aspect of your shipment will hinder and delay your cargo. The most extreme situation that may arise from ambiguity or misinformation, especially in an international shipment, is that your cargo is not allowed entry to the port of entry.
The document "bible" when it comes to international shipment, regardless of the mode of transportation are: –
Bill of Lading
Invoice
Packing List
You may not come across these documents when undergoing parcel shipments, examples of that are e-commerce fulfillment, drop shipping, or small parcel shipment.
However, rest assured that somewhere along the line of supply chain, someone is preparing the "bible" documents above, most likely your logistics service provider.
Evidently, your logistics service provider relies entirely on you to provide them with information to prepare shipment documents.  
Therefore, the first step of reducing logistics cost is to reduce documentation ambiguity, and that can be achieved by providing the most accurate representation of all the cargo details.
Case Example 1: –
It is not difficult to come up with a simple example to illustrate how document accuracies can reduce logistics cost.
Say, for example, you are filling a shipment form for delivery of an in-house blend of roasted coffee beans that were purchased online by someone in Austria. You proceeded to fill in the DHL shipment form will all the care and detail you can muster.
But, instead of spelling Austria, you have misspelled it to Australia instead.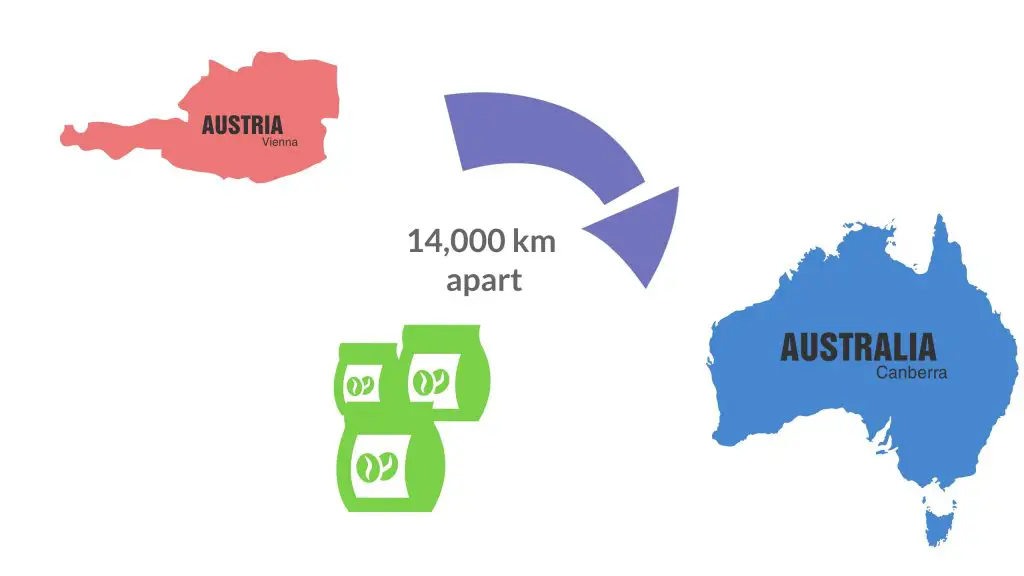 The likely chance is that DHL will return your parcel, citing that the details are inaccurate. The unlikely situation is that your coffee bean will be shipped bound to Australia, leaving the customs officer in Australia confused and dumbfounded.
Consequentially, you lose valuable time in delivery, your customer is Austria gets infuriated that his coffee beans haven't arrived in the time arranged. You had no choice but to send a separate parcel to the correct address, leaving behind your precious coffee bean stranded in Australia and a less than satisfied customer.
Although this may seem unlikely, after all, addresses with correct postcodes are rarely mistaken for another destination. But it has happened before, often with a few other mistakes such as filling in a wrong destination postcode.
Case Example 2: –
For containerized cargo shipment, as we described, there are much more documents involved in the delivery.
You have secured a 20' container shipment from the USA to "ACME LLP" in Mexico Guatemala. The shipment is financed by a trade financing bank. This means that the shipment is paid by the bank in advance in the form of a Letter of Credit.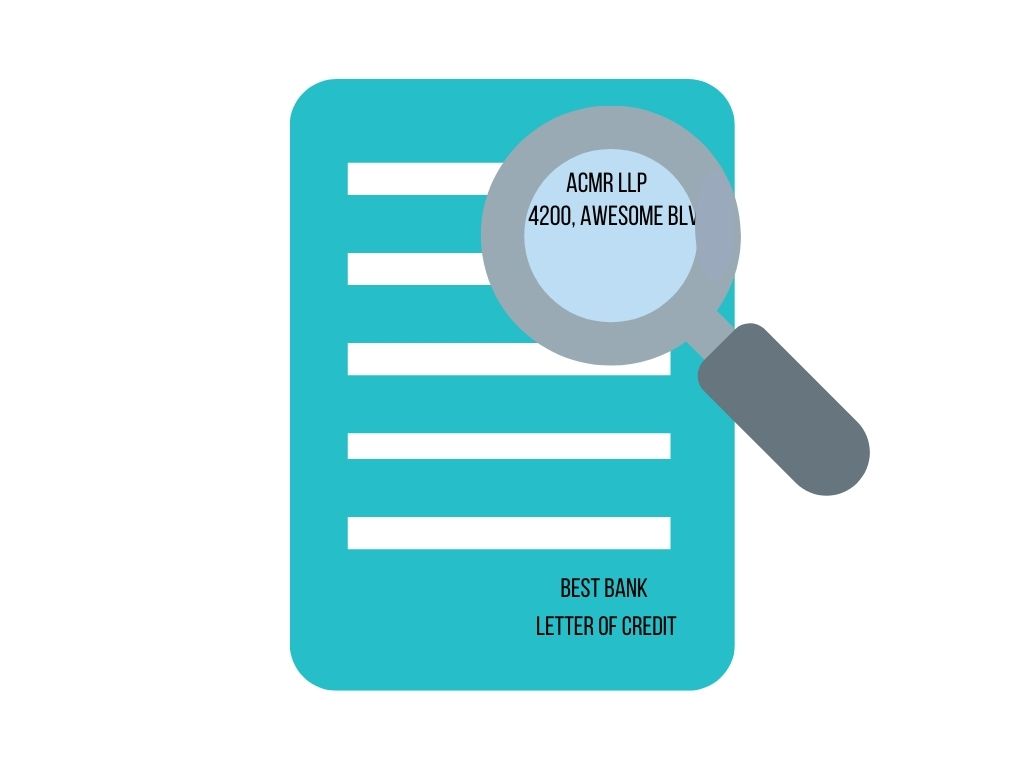 Since the bank only relies on shipment documents to determine that the shipment has been made, the banks will scrutinize the details on the bill of lading, invoice, and packing list presented to the bank to approve the payment to you as the shipper.
The bank subsequently realizes there is a spelling error of the consignee on the bill of lading. Instead of "ACME LLP", the bill of lading is misspelled as "ACMR LLP". Therefore, due to that inaccuracy, the bank rejects the document, and payment is not made. 
Of course, correcting the detail in either the bill of lading or the letter of credit is common. However, it comes at a cost, for one simple spelling error. Payment is delayed, you spend more to correct that error.
This goes against your efforts to reduce logistics cost.
So, the crux of what we want to stress is that: –
When it comes to preparing a shipment document, whether it is a big shipment or a small shipment. Always make sure all the details are accurate.
2.     Time your shipments properly
Just like the Goldilocks and the Three Bears tale, supply chain and logistics delivery cannot be too soon, or too late, it has to be just right.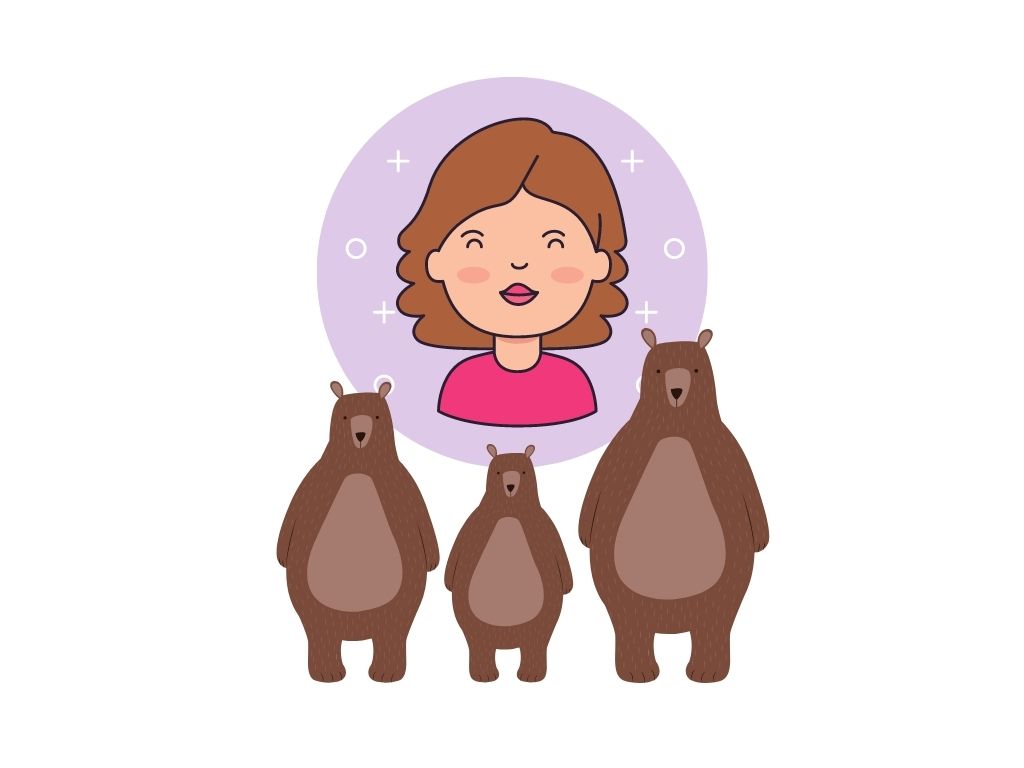 Every node of the supply chain has its minimum and maximum operating capacity. The key is to determine the sweet spot where the nodes of those supply chains can perform at its highest efficiency.
The manufacturer's storage space can hold a certain amount of finished goods at one single time, the trailer truck can only transport a certain tonnage of cargo per trip, the party receiving the transported goods can only unload a certain tonnage of cargo per hour, the manufacturing laborer can only process a certain amount of product per hour.
Managing a supply chain operation is very much like conducting an orchestra. Every instrument, the violin, cello, double bass, harp, piccolo has to be cued to play in an agreed time signature. Any misplaced note by one single instrument will have a Constantine effect and disrupt the whole music harmony.
We are sure you are familiar with the Kanban technique, also known more widely as Just-In-Time shipment. The Kanban technique is developed by Taiichi Ohno, to lay the groundwork for the efficient operation of manufacturing practices, mostly in the assembly line. Toyota took this concept and molded it into its own protocol called the Toyota Production System (TPS System).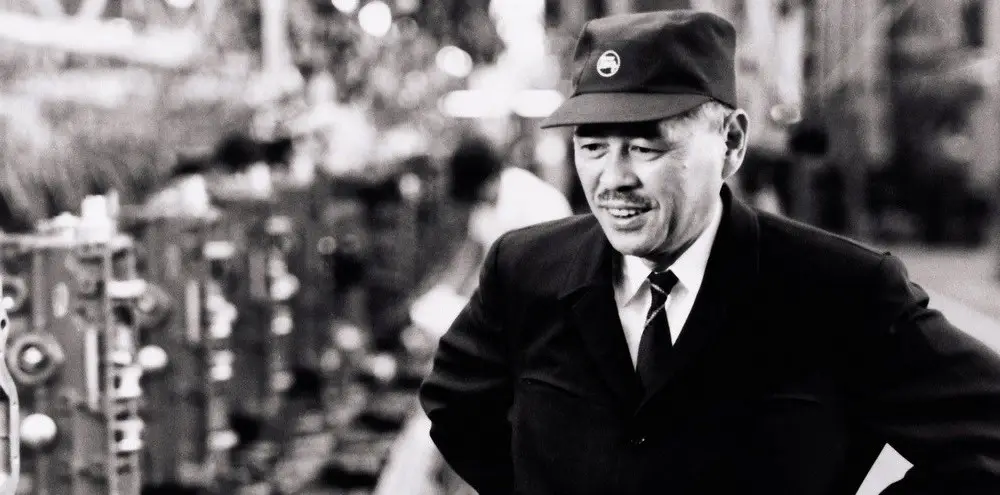 The concept of both the TPS system and the Kanban technique is similar, in the sense that both concept champion the idea to reduce logistics cost or to reduce production waste.
TPS achieves logistics cost reduction by assuming that anything other than the minimum amount of equipment, material, parts, and workers or working time which is essential to production is merely surplus to raise logistics cost.
Case Example: –
ACME Trading company has received an order of 100 20' of refined sugar to be delivered to Indonesia. In fact, ACME Trading company received that order from 3 separate food processing manufacturers located in the same vicinity of Port of Tanjung Priok Indonesia.
In efforts to reduce documentation cost, the managers of ACME Trading company decides to arrange the freight of 100 containers from Brazil to Indonesia under one Bill of Lading and one vessel voyage.
By a series of unfortunate circumstance, the gantry cranes in Port of Tanjung Priok has broken down. Consequentially, there will be a delay until the gantry cranes are repaired.
ACME Trading Company has no alternative options, but to wait for the cranes to be operational. Due to that, there is a high amount of detention and demurrage charge incurred.
Instead of having the cargo shipped all at once, the management of ACME Trading Company should have negotiated with its customer what is the delivery schedule that matches their production requirements.
Armed with that information, ACME Trading Company can stagger its 100 TEU containers bound to Port of Tanjung Priok and time its delivery to reduce logistics costs.
3.     Loading and Unloading Methods
There is a unifying concept that one can adopt in order to reduce transportation costs. Universally, so long as you accept the idea of using the perfect solution for any given type of transportation. You stand to maximize efficiency and reduce transportation costs.
Another bottleneck in the supply chain is the period where cargo is loaded or unloaded. As a business owner, you would always strive to reduce logistics costs. But be wary of cutting corners, especially when it comes to using the right type of packaging material for your cargo.
There are countless types of packaging at one's disposal: –
Drums
Woven Bags
Boxes
Jerry Cans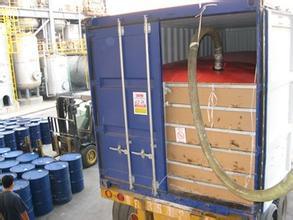 to name a few.
Granted, due to the nature of the cargo, you may not have many options to choose from. Revisiting the previous example, refined sugars are most commonly packed and transported in woven bags. It is done so because woven bags are cheap, disposable, and easy to transport with.
A well-managed supply chain will have a rough estimation of how long it takes to load and unload cargoes. By reducing the loading and unloading time, the domino effect is that the production line is more efficiently managed, warehouse storage space is efficiently orchestrated, and manpower is effectively deployed.
All of which results to a more profitable business operation.
Evidently, there is much other specialized equipment that one can explore to reduce transportation costs, by reducing the loading and unloading time.
For example, to name a few: –
ISO Tanks
Flexibag Containers
Intermediate Bulk Containers (IBC)
We have explained extensively about the benefits of using flexibag containers.
https://maxfreights.com/flexitank-containers/
ISO Tanks, Flexibags, and IBCs are better alternatives to Drum and Jerry Cans. Firstly, there isn't a need to prepare storage space for empty drums and jerry cans. Warehouse or storage space planning can be the deciding factor for a smooth supply chain flow.
Even the act of relocating empty drums or jerry cans from one location to another requires significant resources. Notwithstanding, loading and unloading drums or jerry can definitely take a longer time than the alternatives above.
ISO Tanks are essentially Multimodal containers that are purpose-built to store liquid cargo. Hazardous liquids may only be transported using ISO Tanks only.
Flexibag containers are giant 3-layer woven bags made from assorted plastic materials made to fit into a 20' container. There are some initial installation procedures to follow, such as lining the container with cardboard, cleaning the container, installing bulkhead supports, and installing flexibag valves.
Flexibag installation is rather straight forward. Most edible oils can be transported using flexibags or flexitanks.
IBC or Intermediate Bulk Containers are basically purpose-built containers that come in numerous varieties that cater to the cargo's requirement. Like a Russian doll, it is a container built to fit in another container.
The benefits of using IBC comes from its modality and variety. Anything from chemicals to wastewater can be transported safely and efficiently using an IBC. It can also be used multiple times.
4.     Digitalizing your Supply Chain will Reduce Logistics Cost?
As a logistician, we found ourselves in a fork of the road where there are numerous ways to improve our supply chain and logistics service and to reduce logistics costs. Our personal experience is that we face many "noises" that fatigues us from deciding which way to digitalize our service serves us best.
With so many solutions out there, especially with a shiny-object-syndrome that all of us are accustomed to. We find ourselves gravitating to solutions such as Big Data Analytics, Blockchain documentation, AI Machine Learning, and cloud computing.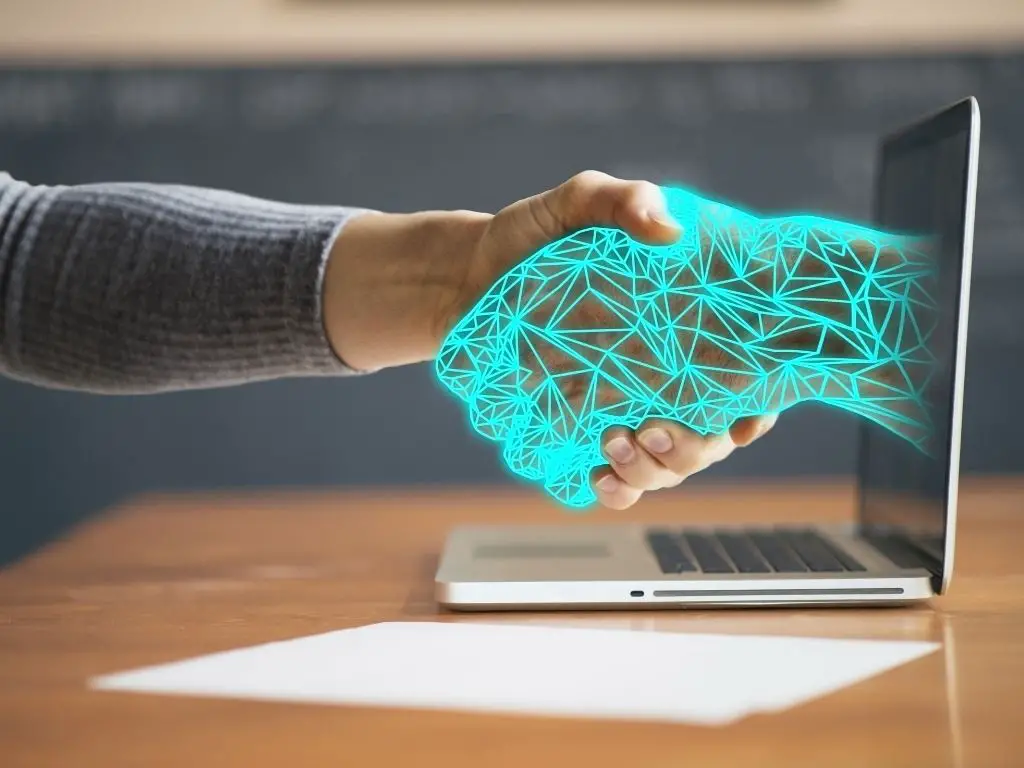 However, investing in the fastest computers, or adopting the most advanced algorithms may not be fiscally viable for most business owners. These are tools made for supply chain giants such as Walmart and Amazon. Economies of Scale is important when it comes to supply chain digitalization.
So, what about the small medium enterprises that comprises of 90% of the economy out there?
Do we wait for the technology to trickle down to become more affordable? or do we just sit aside and admire in awe what technology can do as we wave them by?
We believe, counterintuitively, the latest software or hardware technology advancement to improve our supply chain may not be the best solution.
Technology advancement is fickle, once the management team had decided on adopting the latest warehouse management software, the warehouse operators and labors are trained, and the necessary hardware is installed, 5G is around the corner, ready to make all your efforts turn obsolete.
No, we believe strongly that having the latest digitalized tech for the supply chain is not the key. On the other hand, well-planned systems and procedures in place is a more important fundamental to supply chain mastery. 
Systems over Digitalization
The Toyota Production System (TPS) predates any Machine Learning algorithms, yet the TPS system successfully made Toyota's manufactured cars one of the most robust and cost-efficient.
The Ford assembly line created by Henry Ford predates RFID technology, but this concept is still used to this date for manufacturers from all industries.
We not saying that digitalization is not important. In fact, it is the next frontier to supply chain efficiency.
However, the undeniable fact is that a robust system, protocol, or procedures installed and managed by an experienced management team is important. From there, technology is a complementing feature.
5.     Managing Customer's Expectation
Picture this, if you had set up your customer to expect the shipment in 3 days, but it ended up arriving after a week, what are the impacts to your customer's production planning?
Information is not the key, rather communicating that information on time is key.  If Paul Revere had not successfully warned the Concorde that the British are coming, the history will write of the American Revolution very differently.
History is marked by courageous men, achieving outstanding feats of conquests, such as the like of Alexander the Great, Julius Caesar the Dictator, and the Mongolian conqueror Genghis Khan. In fact, these dictators lean heavily on receiving and disseminating information to formulate a battle strategy.
We digress, but we underline that conveyance of the right information, given at the right time, is a very important factor to reduce logistics costs.
 There are many ways to facilitate information transfer along the supply chain. Modern technology, specifically makes information transfer faster and more detailed.
However, modern technology also is susceptible to modern problems.
Take E-mail, for example, Emails has been developed since the early 1970s by Ray Tomlinson. Today, it is the de facto communication tool between supply chain and logistics nodes that spreads across the world. It has been very easy to provide information and documentation online.
Customers, therefore, expect speedy correspondence. In fact, how fast does a logistics service provider responds to inquiries is a strong indicator of customer service and expertise.
Customers demand a high level of customer service, and that is achieved, in our opinion, not only by quick information transfer but also by providing accurate information.
Just as we mentioned before, if the actual delivery is expected to arrive within 5 days from the discharge time, but as a logistics service provider you either: –
Did not inform relevant parties in time; or
Provide the wrong delivery schedule
The consequence of misinformation is a mismanaged supply chain, in a form of a delay in the production line, or misallocated labor force, increased detention and demurrage, increased warehouse storage costs, and so on.
Therefore, we stress that managing customer's expectations is a very important consideration to consider to reduce logistics costs, for all parties involved in the logistics supply chain.
 Summary to Reduce Logistics Cost
There are many creative ways to reduce logistics costs. But the simple solutions are the ones that prove to be the most effective. We petition that instead of relying on the latest fad, technologies, and software to assist us in reducing logistics cost, but to adopt: –
Systematic and accurate standard operating procedures; and
Strategically plan your logistics supply chain process
You would find that your overall logistics costs will be greatly reduced.