Introduction
We have worked with countless importers and exporters, and they are in the trading business for a number of years and found success in this field.
The mind wanders, it goes without saying that these companies earn millions of dollars from having customers that are not only within a country's border but how did they reach such levels of success?
The more important question is, how newcomers, like yourself, can enter this exclusive club of elites and start a business of trading products?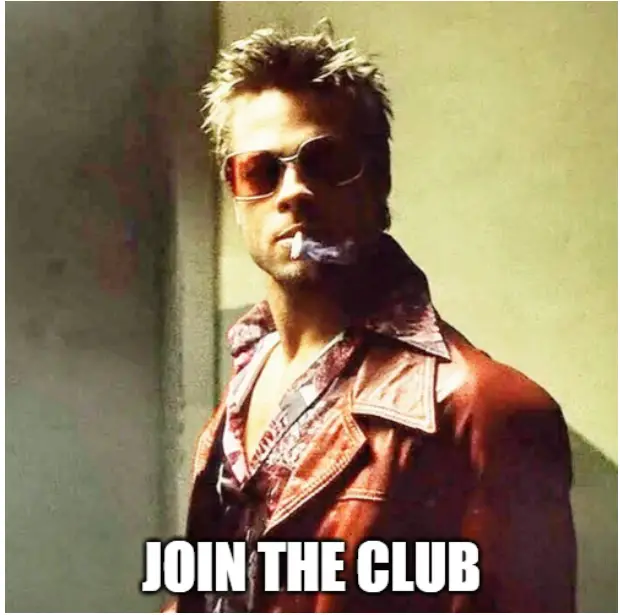 Now, we combed through our network of customers, and freight forwarders, and we found out that a big portion of the exporters does not even manufacture the products themselves!
The light at the end of the tunnel perhaps, that an importer/exporter does not need high investment capitals in order to start in a trading business.
The internet has made the trading business wide open for entrepreneurs to storm in headfirst. Trust us, we are in the industry for 20 years and we see how this has shifted trading patterns from larges scale to E-commerce sized parcels.
The bigger fish, however, are trading in larger quantities, container loads of them.
We've interviewed some of our customers and we find this feedbacks crucial, and we like to share it with you future traders. Our goal is to increase your chances of success even if it is only 1%.
Here are some of the feedback we received from our clients, some are intuitive perhaps, but it doesn't make it less important a tip.
Now, some basic assumptions we cast for readers that are still on this page: –
You do not manufacture the products you choose to export
You intend to trade cargos by container loads
Let's get started with the 5 essential tips in choosing the right products to import/export. We believe we can make our point clearer by providing product examples as well.
---
1. Be the product expert
Yes, this is a deal-breaker, if you are not a product expert, you might as well stop pursuing this path as it will lead to wasted blood, sweat, and tears.
Again, we cannot stress enough that knowing your product inside out is the key to succeeding in this business. You cannot just pluck a product from the sky and look for a distributor to sell overseas if you can't even sell the product to yourself. That is suicide.
We think that you already know this deep down without needing us to tell you. But we've seen so many entrepreneurs jumping in without even physically touching the product.
Before getting down to the details of exporting and finding customers, understand the product thoroughly.
But how?
a.     Partner with a product specialist
We did not say that you personally had to be the product specialist yourself. Choosing the right partners to work with is as important as choosing the right product to export
Let's use a commodity trade as an example. For the sake of this guide, we will use Cocoa Powder as our primary product to trade.
You know that cocoa powder is the core ingredient for a delicious beverage, but do not underestimate how a homogenous commodity that has been traded for centuries can get complicated.
Now, we know that cocoa powder is a consumable product, hence the health and safety regulations for distributing cocoa powders are strict!
Starting an import/export business requires skills in different aspects such as accounting, shipping, product, and marketing.
Having strategic business partners that complement your skills, or lack thereof, enhances your probability of success.
You can engage with product specialists, one that has been in the industry for years, and you would be saving yourself a lot of time understanding the product themselves.
b.     Choose products with high complexity
When choosing the right products to export, understanding the product's application is also important, the more complex the product is the more economic potential it has.
Cocoa Powder is ground from cocoa beans, a product specialist will also tell you that: –
Cocoa Powder can come in different shades of colors depending on application (brown to dark brown)
Cocoa Husks are used for biofuel or animal feed
Cocoa butter is the main ingredient for chocolate production
Cocoa powder can have a different chemical mix
So now, you are not left with just cocoa powder to import/export, you can engage the market with cocoa husks, cocoa powder, and cocoa butter as well.
To drive the point through, having knowledge of your product's complexity is key to market the product, especially in B2B Commerce, where it is most likely that purchases take place by the container load.
This is not so much the case for consumer-based goods. For example, a yoga mat only serves one purpose, there is not much product complexity there.
Our suggestion is to choose the goods that have high product complexity, such as the humble cocoa powder.
It is not easy to penetrate to the B2B commerce market, but the benefit from it is that you get to export/import goods in higher quantity and volume with a steadier demand.
---
2. Get the right product source
Once you get to grip to being an expert in the product, preferably a product with higher complexity. Getting the right source of products is part of winning the trade business.
There a few key points of product source which you need to consider.
a.     Geographical Area
The world is smaller today than it was a century ago, efficient sea transportation contributed a large factor to that. So, we opine that the distance between your client and your product source does not play a big role in determining your product source nowadays.
The average transportation cost for goods traded is about 8.5%, and it will get lesser as sea transportation gets more competitive or your business grows larger.
The more important factor in terms of determining your source of product, therefore, is the availability of the product you are looking for, and the cost of sea transportation.
To iterate with the Cocoa Powder example, Cocoa beans are sourced mainly in the African Region, and cocoa powders are produced predominantly in the Netherlands, Germany, Spain. Other countries such as Indonesia, Malaysia, and Singapore also produce cocoa powder for exports.
You can see the manufacturers are likely half a world away from the product source itself.
It is down to how well you know the cocoa powder trade to determine which source you intend to import the cocoa powder from.
Of course, the closer the product is to the intended customers, the lower the cost of transportation if you assume the price of goods sold is equal.
Good Read: Major Shipping Trades of the World
b.     Exclusivity with the manufacturer
You have to aim for exclusivity in any given aspect of the product. the more exclusive you can get with your manufacturer, the bigger economic moat you can build for your business. Exclusivity can come with: –
Sole distributorship in a country

Exclusive product range or quality

Exclusive product quantity committed to selling to you
Of course, if you are a new product trader, they would not handout sole distributorship rights, or volume commitment to you without first knowing what you can bring to the table for them.
Rome is not built in a day, nor is your brand-new company's reputation. You will have to prove yourself to them that offering you those exclusivities is a guaranteed path to profit, and that takes time and effort. Nevertheless, you should always aim for the best product source possible in order to stay competitive.
c.     Consistency of the manufacturing output
Consistency is underrated, you can have the best products at the best price with exclusive distributor rights, but having inconsistent manufacturing output will put your company reputation at stake as you find traders to export/import for.
The best way to determine your manufacturers are legitimate and are in it for the long run is by visiting the manufacturing site yourself.
Take the trip to the manufacturing site, it is the best litmus test to determine that they are a good fit to be your product source.
Here are a few key areas you can look out for in a good manufacturing
Clean and safe working conditions
Well maintained machinery
Good warehouse practices
Daily flow of cargo output
Global accreditation such as ISO certifications
Long-standing company reputation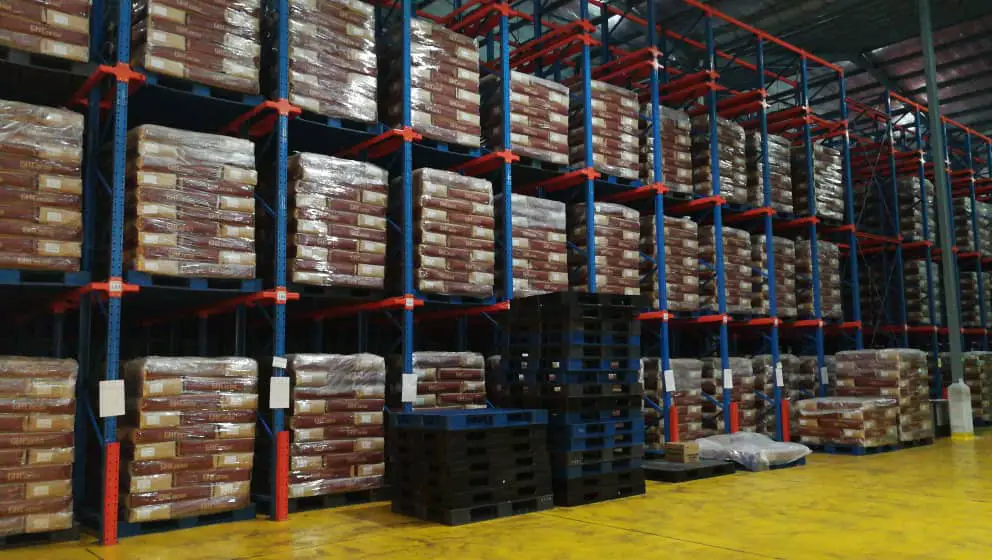 ---
3. Business matching with your expertise
This will be the bulk of your troubles. You are only as strong as what you can bring to the market.
We are not going to sugar coat this fact, if you are only a trader in a business of import and exports, you have to bring to the table services your manufacturers cannot produce.
So, having the best clients does not mean the highest revenue clients per se, in our opinion, approaching clients with the best strategic fit is key to long term sustainability.
Here are a few ways to can gain exposures to external markets for your business.
a.     Trade Associations
Almost every product sold has a trade association to represent the collective interest. Of course, the caveat is that the industry has to be large enough to have significant lobby power.
Take Americabakers.org as an example, they are an association representing over 70 bakers in the United States, the Washington based organization lends a voice to the wholesale bakers to sound any pertinent matters that require addressing.
Reaching to the associations can help a lot, with the association's blessing, you can have a marketing outreach to the members and offer your cocoa powder products for sale there.
b.     Trade Missions
Trade Missions are usually organized by country embassies or associations to promote the local products overseas. There is a cost of participating trade missions, and you can leverage on the available networks of these embassies and associations to reach out to overseas clients
https://usatrademission.org/ offer valuable knowledge in doing business in the USA, they also tailor networking events to suit any sort of leads you are looking for.
c.     E-Commerce Platforms
Well, Alibaba.com, has made business matching business digital. A few clicks of the mouse can navigate you across the world to all sorts of sellers and buyers. They also go to lengths to vet and filter high-quality manufacturers to save you time.
You can sit at the comfort at your office, browsing through potential buyers of your cocoa powder by filtering through the list of chocolate confectionary sellers and contact them directly for leads.
Business matching is going to be difficult at first, but once the trenches are dug, the process will get easier.
You should spend the bulk of your time getting good leads and be creative in getting more leads apart from how we suggested here. The more leads you generate, the higher the probability of your success.
---
4. Understanding Market Positioning
This stems from your product knowledge as the foundation. Once you have mastered the product, you have to understand the market situation in order to build a niche from your product.
Your work will be more cut out if you are selling commodities, such as cocoa powders, aluminum, gloves, cement, etc… As there are not many ways to differentiate the product from your competitors.
But this is where your value as a trader comes to play, you can offer services that mid-sized manufacturers couldn't. That way, you can entice your potential clients even though you sell at a mark-up.
Here are a few ways you can differentiate yourself from the competitors
Favorable Payment Terms
After-sales services such as return policies
Additional logistics and storage services
Smaller Minimum order quantity solutions
Smaller or larger product packaging
The end game here is not to let your potential clients have a notion that there is no value in engaging you as a trader instead of speaking with the manufacturer directly for supply.
Once again, you need to kick your entrepreneurial mind into overdrive and be creative about the added services you sell along with your products.
---
5. Understand the necessary import/export requirements
To know the exporting/importing country's customs requirements is paramount to the success of the trade.
You don't want to end up having everything sorted out, only to find out that the product does not fit the specifications of the port of discharge's country requirements.
Long story short, here is a list of documents you can relay to your oversea freight forwarder to understand the custom requirements and inherent charges transporting the products
a.     Commercial Catalogue
Before starting a trade, it is important to show the commercial catalogs to your freight forwarder to ascertain the following details.
Import and Export Tariff Code
A Harmonised System of Tariff Code is a 9-11 digits code that classifies your cargo into neat category for customs operation. They are the de facto code that customs and other governing agencies to determine the import duty, tax, and permit requirements that the cargo requires.
Material Safety Data Sheet
A lot can be told with the Material Safety Data Sheet, it provides the ingredient list for freight forwarders to determine whether the cargo is considered hazardous to transport or not, or that any special measures have to be taken into account while transporting the cargo.
Another reason for the Material Safety Data Sheet is that it serves as an additional document for freight forwarders to determine the correct tariff code to clear customs with. The mix of ingredients in a commodity, especially chemical products will decide which tariff code is suitable for the product.
Conclusion
These tips do not do justice to how complex the business of import and export is, but these are the key areas to start to analyze whether to even start considering venturing into product trading.
It is a highly rewarding industry once you have done your homework and cover all contingencies. We urge you to enjoy the process. Happy trading!
Resources