A fake bill of lading can be either be a serious case where the importer receives fake/scrap cargo; or cases where the volume, weight, and quality of goods do not reflect what was promised by the seller. Regardless, it seems that fraudsters find international exports a con job that is easy to pull off since the importers are thousands of miles away. 
After all, if you are at the receiving end of this con, you can take legal action. But it is arduous since the crime is committed in another country. Most importers frustratingly move on and write it off as a loss, an expensive lesson learned. This seems like a perfect crime for the con artist. 
It all starts with faking documentation, one of them is issuing a fake bill of lading. Let's learn how to avoid a fake bill of lading. More so, look out for tell-tale signs of fraudulent exporters.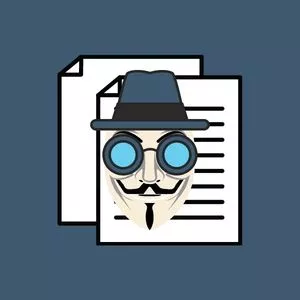 1. Source from a Reputable Shipper
Let's start with the obvious, always source from a reputable exporter or shipper that has a track record of exporting goods.
Don't be enticed by prices that are too good to be true, chances are that it is. We encountered too many cases where exporters transport goods that are not honest in their delivery. 
If you source from a reputable shipper, a fake bill of lading is the least of your worries. That reputable exporter engages with a logistics service provider that is reputable as well. 
Take your time to source materials or goods overseas. If there is an opportunity for you to visit the exporting premises, to inspect the goods exporter produce, always take that opportunity. 
2. Be in control of the Transport
What we mean by taking more control of the transport is to take on responsibilities of arranging transportation Door-to-Door.
Door-to-door delivery is also known as a DDU/DPU delivery. (Delivery Duty Unpaid or Delivery at Place Unloaded). 
This way, you take control of the mode of transportation, the port of loading and discharge, and importantly, the type of Bill of Lading issued. 
Now, normally we advocate not to arrange for a DDU/DPU delivery unless you are very experienced in arranging transport, freight, and customs at the country of origin. But, all things considered, you may prefer to trust your arrangement over the seller. 
This is especially the case when you are an experienced buyer, but it is your first time doing business with a new supplier/exporter or manufacturer. 
3. Request for an Original Bill of Lading
But aren't all Bill of Lading issued in original form? 
An Original Bill of Lading or Master Bill of Lading is issued by a Vehicle Operated Common Carrier (VOCC). As opposed to a House Bill of Lading, Freight Forwarders and NVOCCs issue the HBL.
On balance, an Original Bill of Lading issue poses less risk to you. The sole reason is that VOCCs are generally more reputable compared to a Freight Forwarder or NVOCC, fake Bill of Ladings is now easier to prevent. 
This is a broad statement, there are successful corporations that issue a House Bill of Lading.
A House Bill of Lading is harder to authenticate. By default, there are more freight forwarders and NVOCCs out there than there are VOCCs. Therefore it is harder for you to get a sample to compare with. Particularly when the House Bill of Lading issued is by a less recognized entity. 
4. Always Request for a Draft Bill of Lading
A logistics service provider first issues a booking confirmation and a draft bill of lading for the exporters for confirmation.
You may rightfully think that a draft bill of lading does not do much to prevent you from receiving a fake bill of lading. 
Drafting a Bill of Lading is such a regular practice that if the logistics practitioner or the exporter fails to issue a draft bill of lading, or refuses to issue a draft bill of lading, this act is a big red tape indicating that you may be dealing with less virtuous exporters. 
Moreover, requesting a draft bill of lading gives you some buffer time to check through the details of the Bill of Lading, and allows you to scan through for signs that the fraudster's bill of lading has some abnormal details. 
The immutable law is that some details are needed in the Bill of Lading, details such as: – 
1. Cargo Details
2. Shipper/Consignee Details
3. Shipping Details
4. Container Number/Seal Number
5. Markings
6. Bill of Lading Number
Example 1
For example, in an export process, a bill of lading issue occurs when the shipping agent acknowledges a received good. 
In the beginning, a drafted bill of lading would not have a container number or seal number, because these details are not confirmed when the shipping agent drafts a bill of lading. 
So, if you receive a draft bill of lading that contains a container number and seal number, you may want to investigate more to avoid knowingly receiving a fake bill of lading. 
In addition, container numbers are ISO Certified, this means the unique identifying number of the container follows strict guidelines and number formats. 
This is relatively easy to check if you arranged for a shipment on a Carrier-Owned Container (COC). But you realize that the Container number is not ISO, i.e. one alphabet less, or one number more. You need to check if it is a genuine typo error, for the fraudster is lacking in shipping knowledge. 
5. Request for Supporting Documents
Supporting documents not only assist in customs clearance but also gives you peace of mind that your supplier is genuine. 
A Preferential Certificate of Origin (PCO) or Non-Preferential Certificate of Origin (NPCO) is issued by a local governing agency.
Since the document is internationally recognized. A governing body would not issue Certificates of Origin to exporters that had not gone through the proper vetting process. 
PCOs and NPCOs are not the only documents that can do that, you can request to review other local export permits or licenses (if it is necessary for your shipment).
Although normally you wouldn't have to worry about customs clearance at the port of origin. But always try to request from exporters to: – 
1. Make sure there is no delay in your shipment from permit/license issues.
2. Add a layer of security to certify that your supplier is properly vetted by local customs and governing bodies. 
Conclusion on Fake Bill of Lading
Fake Bill of Lading causes significant economical stress that impacts not only a business but the entire economy. Your efforts to prevent receiving a fake bill of lading may not be bigger than the efforts made by fraudsters to make the bill of lading look authentic. 
Regardless, we believe that this little glimpse of how we determine if a Bill of Lading is true can guide you away from any frustrating fraudulent cases. 
What is a Bill of Lading
What is a House Bill of Lading
Seaway Bill
BL Fraud