Have you ever wondered how to export rubber or rubber related products from Malaysia? Here are some interesting facts and transportation requirements you must know before starting to trade rubber products.
Truth be told, the people and companies with the technical know-how in exporting rubber, synthetic rubber or rubber related products are already well versed with the trade or well established in the market.
Much about facts and figures about rubber, it's commercial application and the many forms rubber product are one google-search away.
Then again, we believe that any budding entrepreneurs will always have to start from somewhere. This short piece hopes to be a good pointer what you should look out for before exporting rubber related products.
The Introduction to Natural Rubber
Malaysia is one of the top producers of rubber products in the world, reports in 2017 show that exports increased by 19.2 percent year on year (MREPC). Malaysia's top 5 exporting countries are USA, Germany, Japan, China and UK. Most traded rubber products are gloves, tyres, hoses, catheters, latex thread and condoms.


Hevea Brasiliensis or the Para rubber tree was ingenious to South America. The landscape of the rubber plantation business changed forever when Sir Henry Wickham exported the rubber seeds from Brazil to Britain in 1870, it is then transferred to British colonies such as the British Malaya, now known as Malaysia.
The British then appointed a botanist Henry Nicholas Ridley, and immediately tasked him to promote the economic values of natural rubber and establish methods of better harvesting the latex sap from the Para rubber tree. A task he achieved with great success.
Synthetic rubber, on the other hand, was created in the laboratory in Elberfeld, Germany about 30 years later. The necessity of man-made rubber was amplified during the Second World War, synthetic rubber's low production cost at a higher manufacturing cycle makes it a great alternative to natural rubber. The B.F. Goodrich Company rose to the occasion and developed a cost-effective way to shorten the synthesis of petroleum byproducts to produce polymer characteristics that mimic the properties of natural rubber.
Since then, rubber and synthetic rubber have weaved its way into our everyday lives. A glance at our car's engine will show the engine block spun with webs of rubber insulated wires, it's crankshaft and camshaft connected by a rubber timing belt, it's carburetor too connected with a network of rubber hoses; A perfect anecdote of all other feats of modern engineering in our lives, a harmonized relationship between rubber and metal, one cannot live without the other.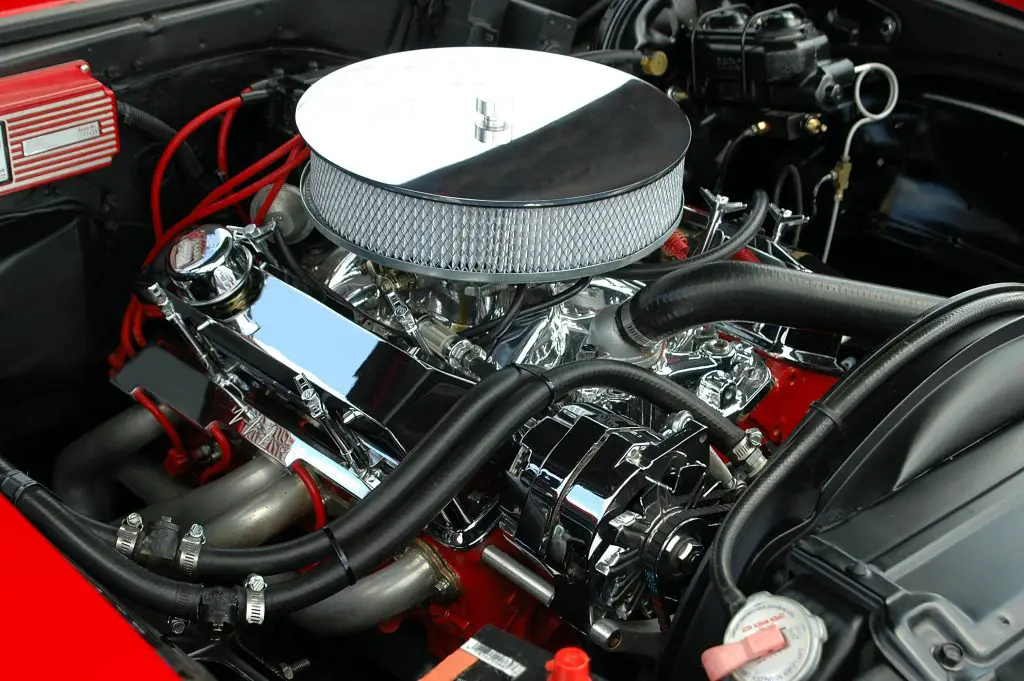 Difference Between Natural Rubber and Synthetic Rubber
There is a stark difference between rubber and synthetic rubber. We learn that synthetic rubber has a higher demand and supply compared to natural rubber, according to International Rubber Study Group's (IRSB) published studies.
Despite having a lower cost of production, why hasn't synthetic rubber completely replace natural rubber? The Natural rubber has a high elasticity (resilient), high tensile and tear properties; Synthetic rubber, on the other hand, can be chemically modified to suit the application. However, the high tensile strength of the natural rubber makes it impossible to replace. Some things like condoms can't be replaced by synthetic rubber (for obvious reasons). The properties that decide the use of natural or synthetic rubber can be boiled down into 9 properties:
Hardness
Tensile Strength
Tensile Modulus
Elongation
Tear Resistance
Abrasion Resistance
Compression Set
Resilience
Specific Gravity
Let's turn the focus to Malaysian natural rubber. In 1965, being the pioneer of rubber plantation and export, the Standard Malaysian Rubber (SMR) Scheme was established by the Rubber Research Institute of Malaysia. Such is the significance of the standard that to date, global natural rubber trade still uses the SMR standard as an indication of its quality. SMR standard was quickly emulated by Indonesia (SIR) and Thailand (STR).
Take SMR 20 for example, SMR 20 has the highest ash content, therefore a lower Plasticity Retention Index, in other words, SMR 20 is less pure and therefore less elastic, making it the least expensive natural rubber block to be traded.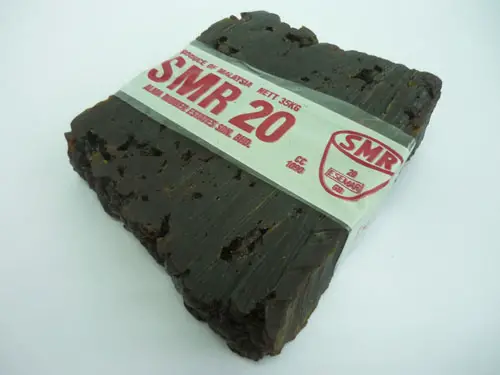 Interestingly, the latex harvesting process has not changed since the beginning, rubber tapping bi-directional knives or "Gebung" are still widely in use today. The rubber tree latex is extracted by carving an inclined line to bleed the tree. The latex sap drips along the sinew of the carved line and collected via small cup strategically placed at the bottom of carved lines.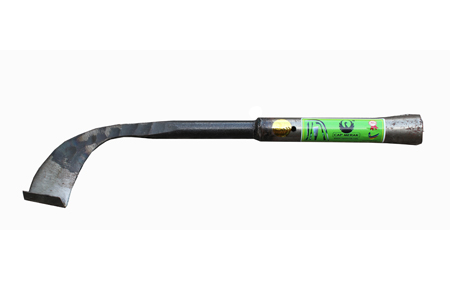 Rubber tappers brave the weather to wake up early in the morning, escaping the morning sun. They prefer the profit of "white gold" to the risk of being breakfast to forest tigers, painstakingly go through their morning routine of harvesting rubber saps. The smell of pungent formic acid permeates the air as rubber tappers mix it with the harvest to induce coagulation.
Logistics and Transportation of Natural Rubber
Transportation of natural rubber and latex is very interesting. A person armed with a basic knowledge of the cargo makes it much easier to understand the requirements of shipping them.
In early days, prior to the American invention of the shipping container, rubber bales are stacked and hoisted into the conventional vessel by hand. Whereas liquid latex is filled into tanks.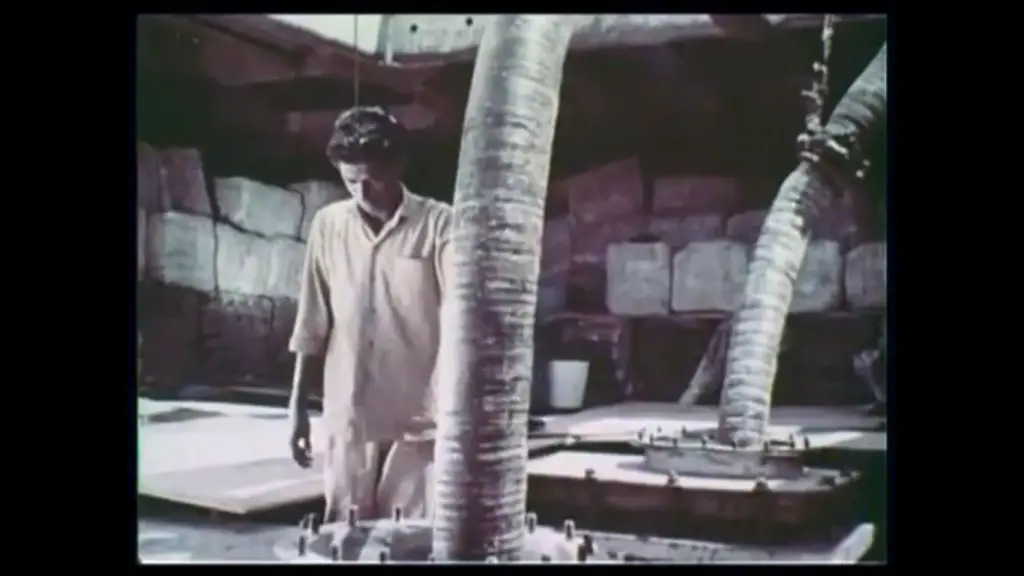 SMR 10 and 20 are transported in the form of 33.5kg or 35kg compressed bales wrapped in 0.04-millimeter thickness polythene wrappers and placed on wooden pallets. Each pallet can accommodate 36 bales which brings the weight of the pallet to about 1.26 metric tonnes. The polythene wrappers are mainly for conserving the technically specified rubber from degradation from storage and from water damages.
Technically Specified Rubbers like SMR 10 and SMR 20 are the easiest to transport as it is homogenized. Loading and unloading pallets can be easily managed with a 3-ton forklift and pallets can be stacked on top of each other in the container. If properly planned, a twenty footer equivalent container can carry to up 18 pallets. You can have a look at the container dimensions here
Another form of rubber product, the rubber latex concentrate can be transported in many ways too.
Exporting Rubber Latex Concentrate with Flexibag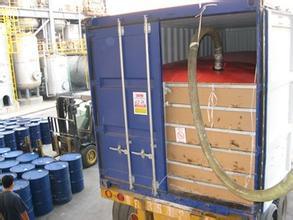 Rubber latex concentrate can be shipped with flexibags. A twenty-footer container is lined with carton layers to act both insulation and a layer of protection for the polyethylene bag. The flexibag can then be filled with the latex concentrate via a pump valve.
This eases the process of loading and discharging the cargo. It's a cheap form of transporting and utilizing the trans-loading ability of the container as well. The whole process takes less than 2 hours.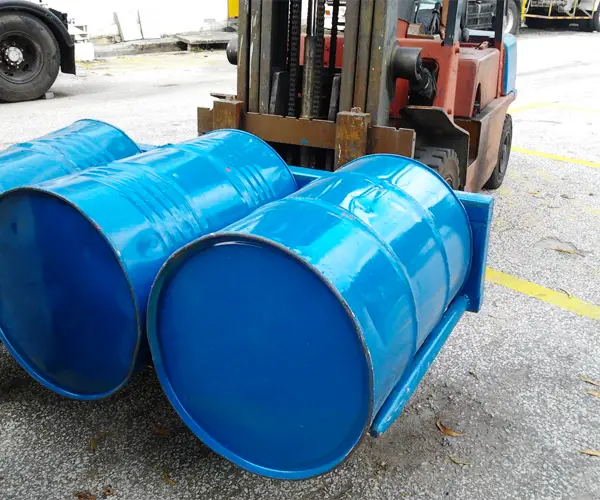 Steel Drums are the conventional method of loading latex concentrate. Depending on the capacity of the steel drums. With a density of rubber particles being about the same as water (0.92g/cc), 200 liter of latex concentrate approximates to 200kg of rubber concentrate. Steel drum can be directly placed in a container or on a pallet to transport.
The use of steel drum, though a more expensive alternative than the use of flexibag, the reuse-ability of those steel drum is a strong factor. Not to mention the fact that steel drum can be redistributed to smaller vendors if required.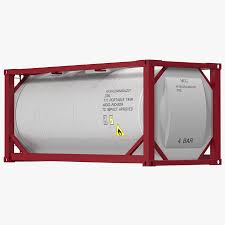 ISO tanks are also used for the transportation of latex concentrate, similarly to flexibag containers, it provides the same convenience of trans-loading capabilities, ergo easily transferable to trucks, rails, and ships. ISO tanks, however, are rarely used as these storage tanks are hard to book with the shipping agents and the cargo value of a loaded ISO tank does not warrant the use of it.
Rubber Export Regulations in Malaysia
If the export is from West Malaysia, 4 types of rubber licensed are issued and governed by the Malaysian Rubber Board. Details of the export license and application can be found here (http://www.lgm.gov.my/)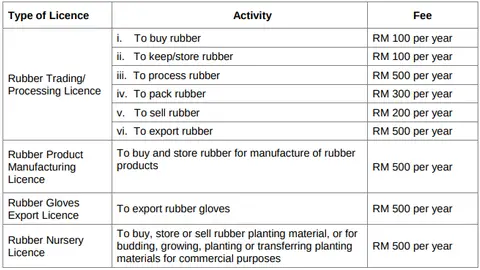 For every kilogram of natural rubber, a cess of a rate of RM 0.04 shall be imposed upon exportation (only applicable to export from Peninsular Malaysia only). CESS is collected at the point of export as determined by Malaysian Customs.
Conclusion
Conclusively, the rubber sector is wide and this article only scratches the surface of understanding the transportation and handling of rubber and rubber products. We urge you to contact your local forwarding agent to ask more about the process and procedures before trading this cargo. Keep on researching!