Introduction
Written Laws gives jurisdiction of a sovereign state to control. More specifically, sovereign states ratify international laws to give jurisdiction to people of the state to control.
There are Territorial jurisdictions, which gives power to a state to exercise control over a geographical area, and also territorial seas that extends 12 nautical miles out from its coastlines.
There are National jurisdictions, which gives power to a state to exercise control over a subject which is not within its geographical area.
Then all that is left, is the international waters, or the "free seas". Who has jurisdiction over that?
In fact, the international waters are where shipping vessels voyage across continents. There has to be some jurisdiction a state has over those vessels.
And that since the state has jurisdiction over a vessel in international waters, how does one exercise its control while vessels are in the high seas.
We briefly touched about this topic in our post of the unintended consequences of the IMO 2020 and we think that this warrants a deeper understanding.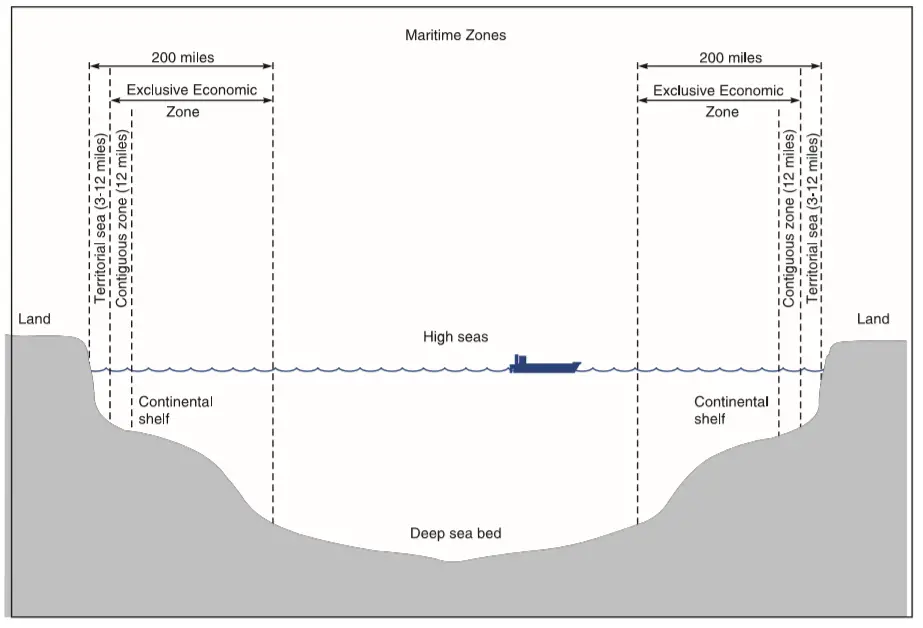 In summary, a flag state has primary jurisdiction over the vessel, whereas once the vessel has reached a port, port state control has jurisdiction over the vessel and everything and everyone on it, including the vessel itself are privy to the port state control jurisdiction.
What is a Flag State Control?
Similar to any individual, a vessel needs a nationality to identify with, only once that the nationality has been identified can there be regulation over that individual.
Unlike any individual at birth, a vessel actually has the option to choose which state it registers with.
Broadly speaking, there are three types of registration to contend with: –
National registers – Strict regulatory requirement in taxation and employment
International registers – less strict regulatory requirement in taxation and employment
Open registers – a flag of convenience, the least strict regulatory requirement in taxation and employment
It is no wonder that there is an increasing trend in vessels registering in a flag of convenience, Panama, Liberia, Marshall Islands, St Vincent & Grenadines are tax havens with their capped tax and employment requirements.
With the ever-increasing pressure to satisfy hungry shareholders to post profits year after year. Shipowners shave off any cost imaginable, which culminates in the trend of shipowners "flagging out" to select a flag of convenience.
However, there are many reasons NOT to opt for an open register. After all, if the conditions of having an open register vessel are enticing, why would people need national and international registration?
Reasons for not flagging out may be attributed to the type of vessels, the shipping routes, and the reputation of keep vessels with national registers.
Dual Registration
Again, similar to citizenship where some nation permits dual citizenship like the United Kingdom, a ship can be registered under two flag states.
As an example, the owner may be required to register the ship under his domestic flag, but this flag is not accepted by the financing bank. Hence for mortgage purposes, the ship is registered under a secondary jurisdiction.
This has given prominence to the practice of setting up a management company or a holding company in a nation where the laws are beneficial to the company while registering the vessels under its management with nations with favorable crewing policy and vessel route access.
What is a Port State Control?
The flag state can not physically monitor all vessels under the state's registration across the globe. It needs the assistance of a Port State Control.
In theory, the Flag State and Port State have the exact same governing jurisdiction in terms of vessel operations only. Other flag state regulations such as company tax and crew nationality does not feature in Port State Control's jurisdiction.
With that being said, the Port State's primary concern is to safeguard against substandard, or in extreme cases, unseaworthy ships from wreaking havoc on the environment and human safety.
If the International Conventions are the brains, the Port State is the extension of the brain, the hand of International Conventions if you will.
Port State Control is then a body with jurisdictional power under international law to practice its authority over persons and property.
Port State Controls are empowered by countries that signed a Memorandum of Understanding (MOU).
For example, the Tokyo MOU has Australia, Canada, China, Fiji, Indonesia, Japan, Republic of Korea, Malaysia, New Zealand, Papua New Guinea, Philippines, Russian Federation, Singapore, Solomon Islands, Thailand, Vanuatu, Vietnam, Hong Kong (China) as participating nations.
Should the Port State Control find any contradiction of the Convention of the IMO, they are responsible to report to the Flag State of any alleged violations.
In other words, The Port State Control body has jurisdiction to detect violations of the Convention, but are restrictions over determining the penalty and offense imposed on the violation.
Inspection
Port State Control officers are able to visit on board a ship to inspect the certificates and documents ONLY when there are clear grounds to believe that the conditions of the said ship are subpar. There are inspection procedures that officers have to adhere to, and ultimately, it is up to the judgment of the officer to determine if there are any violations.
Detention
Port State Control officers are able to detain a vessel at international ports upon reasonable grounds, a detention order can be issued if: –
There is a lack of documentation;
Deficiencies in following the convention or regulation codes.
The bottom line is, the implementation of International Conventions, is undertaken by the Port State Control officers appointed by the committees in their respective MOUs.
What happens after Port State Control Officer detain vessels
There are two guiding principles that compel Port State Control Officers to detain the vessel. First, there must be a severe lack of documentary proof of vessel seaworthiness. Second, most importantly, detaining the ship should follow an initial inspection.
Once a vessel is detained, the Port State Control officer may either request for the ship to remain at the port, or anchored in another location of choice.
A detained ship cannot be released until the Port State Control Officer is satisfied with the rectification made on the deficiencies.
If for any reason, the ship has not complied with the Port State Control Officer's request, the ship may face a ban from entering any port specific to the Port's MOU. A banned vessel will be entered into a blacklist, which is gazetted to all parties of the MOU. What follows the ban is a competent officer will issue an access refusal order.
The Competent officers are then tasked to inform the ship's flag state and the master of the ship.
Lifting the access refusal order will require the shipowner to pass an inspection undertaken by an appointed inspector.
How does this impact importers or exporters?
I believe that we can understand the impact on importers and exporters can be explained with an example.
Ship Erika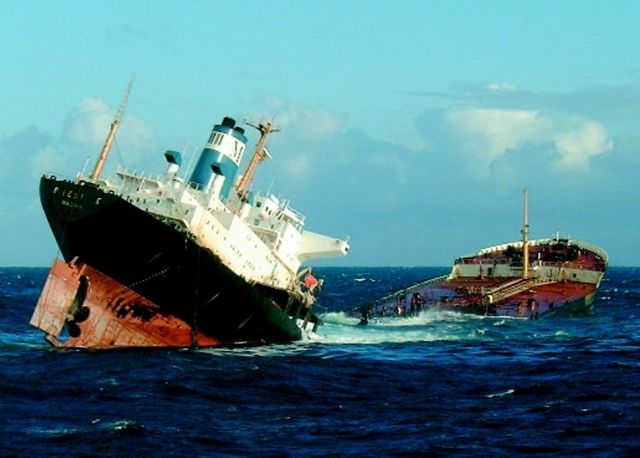 In 1999, Erika's hull broke into two and the ship sank. Along with the ship, 30,000 tonnes of heavy fuel oil dispersed over the high seas and find itself washed ashore of France.
Erika has been renamed 8 times, switched its flag state 4 times and changed classification society 4 times.
Until its demise, the ship had been in 23 years of service and also had gone through 18 Port State and flag state inspections.
Reportedly, all the inspections are done thoroughly and re-inspections after the prescribed repairs are also verified. Moreover, the ship charterers also undergo its own vetting. Yet, the structural integrity of the vessel did not survive high sea's forces.
This incident amassed over 6000 claims of compensation for a total of 207 million Euros in 2004.
Now, what I am going to say is purely an opinion.
The ship Erika incident only highlights the fact that not only the bureaucracies of flag states, port states and classification society did not detect that the vessel is unseaworthy, but also delayed the effective implementation of international conventions like MARPOL.
The spectacular nature of the ship-breaking undercuts how this ship safety regime, although extensive, is not adequate.
Conclusion
In a perfect world where economic conditions permit, the charterer, exporter and importer should take special care when choosing a shipping line or a shipowner.
Vessel seaworthiness is both the most important factor in sea transportation and yet the most neglected criteria for shipping, especially in container shipping.
We trade base on the assumption that shipping lines will exact due diligence in providing seaworthy vessels. But it is certainly within our decision to avoid shipping lines, that have a bad reputation.
How we ascertain that a shipping line has a bad reputation, is to understand what its fleet is registered under, and also the historical incidents that may lead to suspicion.
Yes, we do not know all the variables, but we can only do our best, and not always trade with the shipping line with the cheapest ocean freight while neglecting the most important fact; Sea transportation should be done with a seaworthy vessel.