Apart from logistics-related companies, freight charges, port handling charges, transportation charges are expenses to any business. Large corporations can have a level of control over their supply chain infrastructure, whereas medium to small enterprises does not have that option. They do not have the cargo volume to justify large capital investments the way Amazons do; They do not have the human resources to manage the day to day element of logistics coordination. However, there should be a way to mitigate and control some costs and losses. In this article, we will address 6 real practical ways to reduce logistics costs.
1. Always Weight Your Options
We live in an environment where we are spoiled with choices. The same goes to our transportation options.
There is a spectrum in logistics operation. On one end, you have the fastest mode of transportation but you have to pay a premium to acquire such service; on the other hand, you have the slowest mode of transportation, but you have a lower logistics cost.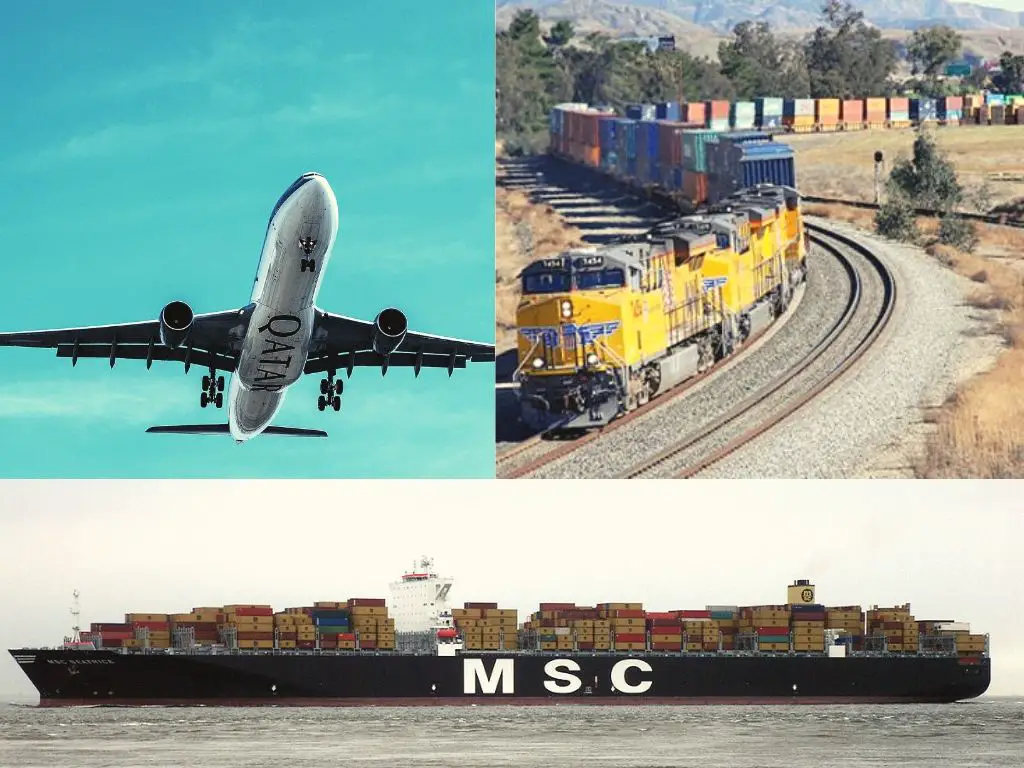 a.     Choose the right mode of transportation
The first step to reduce logistics cost is to sort out the best mode of transportation suited for your business. This is very much a factor of what type of commodity you are trading.
Take perishable goods, for example, fresh tomatoes have a shelf life of 1 week, 2 weeks if it is refrigerated at a proper temperature.
Given that fact, the location with which you want to export your product also comes to play. There is only a finite distance where you can safely transport your fresh tomatoes, and you can only do business within the perimeters and limitations of the available transportation options.
You can practically deliver your fresh tomatoes all over the world within 1 week with air freight transportation. But you are limited by the cargo volume that is sustainable as air freight cost is the least cost-effective option.
On the other hand, you can export in reefer container loads of fresh tomatoes, provided that the cargo destination only covers the distance of short sea shipping.
b.     Compare rates between your vendors to reduce logistics cost
Not all freight forwarders are alike. Some are specialists in air freight, some are competitive in inland transportation, and some are experts in sea freight arrangements.
The truth is, not all freight forwarders are a perfect fit for your logistics requirement. They require a level of understanding of your business and your cargo transported.
There are no shortcuts when it comes to choosing the right vendor to suit your business. It comes with time and communication.
Since engaging a freight forwarder is the same as outsourcing an important aspect of your business, engaging with a freight forwarder requires you to develop long term commitment and trust. Having said that, every business needs to engage with multiple freight forwarders and choose the right freight forwarder to reduce logistics costs.
2. Request for Long Term Contracts
Long term freight contracts are the dream of shipping agents, consolidators, and transporters. It allows the transporter to have more effective logistics planning and cost management.
Hence, if your business is at a situation where you have a consistent flow of cargo, always seek for long term freight contract negotiations.
Due to the reasons we mentioned above, any logistics service providers are happy to provide such long-term contracts.
There are many forms of logistics contract you can engage in. But the general ones are these 2: –
Specific Service Contract
All-in-One Service Contract
a.     Specific Service Contract
Specific Service Contracts, or any name akin to that, is an example of a contract you sign with logistic service providers that own the vessels or assets. Such as warehouses, truck operators, airlines, and shipping agents. These service providers are also known as VOCCs (Vehicle Operated Common Carriers)
Here is an example, you have planned a complete logistics supply chain flow for your export of Aluminum Ingots, here are the services you require:
Warehouse storage space for 2 years for inventories
2 trips of 20 tonner truck to and from the warehouse and the seaport
Ocean freight rates
You know for a fact that the shipment order is good for 2 years. Therefore, you can approach each individual VOCCs and warehouses to negotiate for a contract rate.
b.     All-in-One Service Contract
All-in-One Service Contract, or any name akin to that, is the bread-and-butter of 3PL, 4PL, and Non-Vehicle Operated Common Carriers (NVOCC) service providers. We are more accustomed to calling them Freight Forwarders in short.
NVOCCs or Freight Forwarders do not own capital assets the way VOCCs do, but they have a long-standing business relationship with those VOCCs and stand to have favorable rates.
NVOCCs acquire those favorable rates by consolidating the cargo volume from their pool of customers and negotiate for a lower rate.
On top of that, NVOCCs are hired to manage and operate the day to day coordination of transportation services. No wonder they are referred to as "logistics architects".
You can capitalize on these services by drawing out what is your supply chain requirement, and have the freight forwarders issue a logistics contract to you.
c. Which contract is better?
The underwhelming answer to which contract is better is – it depends. But generally speaking, you want the maximum cost-benefit, serviced by seasoned experts in the field.
Whether you can achieve such efficiency is a matter of comparison (Refer to Tip 1). The best solution for your business needs may be a permutation of both forms of contract above.
3. Request for longer "Free Storage Time" and "Detention and Demurrage Time"
This is a specific example for sea freight transportation.
If you are not already aware, there are hidden costs in logistics transportation.
Those hidden costs are storage, detention and demurrage cost.
Storage Costs are expenses for utilizing port facilities, and container depot facilities.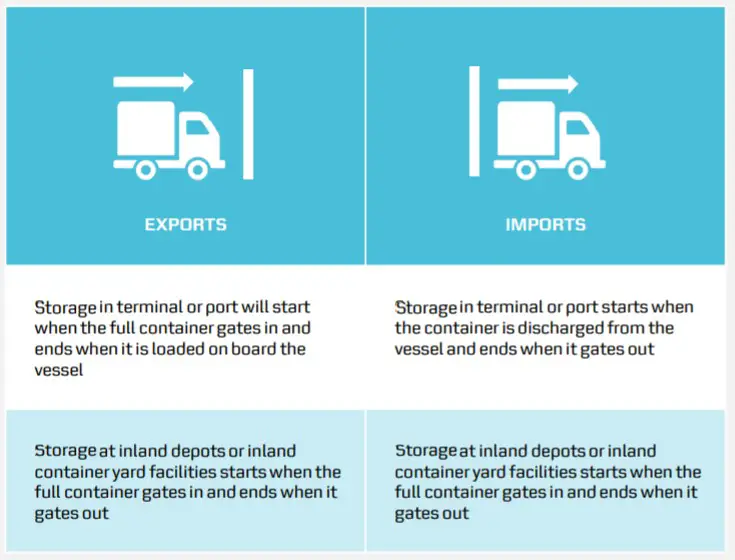 Detention and Demurrage costs are expenses derived from the use of the containers.
For simplicity's sake, the demurrage charge is billed by shipping liners for containers remaining in seaports that exceed the free days allocated.
Whereas shipping liners charge detention charges for containers being held by consignees, outside of the port facility and container depot that exceeds the free days allocated.
There is a culmination of reasons why a cargo owner can incur storages, detention and demurrage charges. One way of reducing logistics cost is to have an efficient logistics flow.
But alternatively, one can also negotiate to extend free detention, demurrage and storage time.
Free Storage Time typically range between 0 to 7 days, detention and demurrage charges range from 7 to 14 days.
It is easier for a cargo owner to negotiate for detention and demurrage extension. As these are charges that are billed by ocean liners.
When you have an extended period of free detention and demurrage time, you can lower your logistics cost by giving yourself a margin of error.
For example, your cargo may be complicated and require a longer period to load the container. Without negotiating for an extended free time of demurrage, you would incur extra costs for every day that exceeds the free time.
4. Ocean Freight Isn't Everything
Freight charges are only one aspect of the overall sea transportation cost. To lower logistics costs, you need to look at the overall costs itself.
That includes: –
Terminal Handling Charges
Container Cleaning Charges
Container Deposit Requirement
Bunker Fuel Surcharges
Suez Canal Surcharge
An ocean liner may quote a lower ocean freight rate, but to compensate for the lower freight rate, liners may impose additional surcharges as listed above at both ports (Port of Loading and Port of Discharge).
Depending on the INCOTERMs you use, you could be responsible for the destination port handling charges as well.
Hence, to lower the overall logistics cost, ocean freight is not the only deciding factor in choosing the right shipping liner to use.
5. Choose Ocean Carriers with Good Equipment
This is related to the previous tip as well. We have received countless additional container damage claims, cleaning fees, and other "erroneous" charges from using containers that are subpar.
Perhaps this is more common in developing countries, where sensitivity to logistics cost is high. But one of the unspoken truths about the transportation industry is that – Not all ocean liners use container equipment that is seaworthy.
In short, always request for seaworthy containers. Inspect the empty containers using the container itself. There are several strong indications that the container is not seaworthy: –
Rusty Exterior
Containers that are bent inwards
Containers that are bent outwards
Uneven Floorboard
Containers with holes
Irregularly shaped containers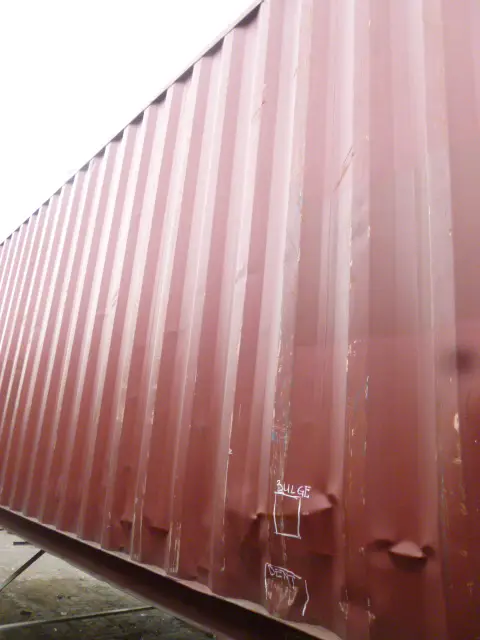 These are the telltale signs that the container has already outlived its useful life and is not seaworthy.
Additional Reading: Cargo Loading Best Practices
6. Ensure Shipping Document's Accuracy
Customs officers and Shipping agents take the no-nonsense approach when it comes to having the right documentary requirements prepared for cargo clearance.
Specifically speaking, Import and Export permit documents that are important for customs clearance. Failure to provide sufficient supporting documents will delay the shipment, and increase overall logistics costs.
The permit requirements are derived from ascertaining the accurate Tariff code, or Harmonized Tariff Code (HS Code).
So, the easiest way to prevent complications in shipping documents is getting the HS Code right in the first place.
Before any cargo shipment, if you are new to the cargo importation or exportation, always consult customs brokers or any other custom experts to gather more information.
Additional Reading: How Does HS Code Work
Conclusion
In truth, there are many creative ways to reduce logistics costs. But the most basic of them all are listed in this article. On the surface, it may look intuitive, but taking actions on these practical ways to reduce logistics cost requires time and consistent effort. Good luck with the effort!