Introduction
There is much to learn from looking at how the logistics system works in one of the largest retail distributors in the world. Of course, we are talking about Walmart, one of the 9th Wonders of the World, at least in terms of its logistics and distribution systems. In this article, we will look into Walton's secret in making Walmart's logistics system work.
We always look up to the successful, rags to riches story that inspires us to soldier on our daily mundane life, and we are pretty sure that any entrepreneur is more or less acquainted with the successful feats of Walmart's founding father, Sam Walton. What we are interested in is its logistics aspect of the business, which is arguable the most overlooked aspect of the business, but one of the most important factors to its success.
Much of Walton's pioneering contribution is supply chain logistics is not unfamiliar to everyone, it is the scale in which the supply chain management is practiced, the speed of the technology adoption, and Walton's contrarian thinking that manages to steer Walmart to a company to annual revenue of over 500 Billion USD annually, the reigning king of the world's largest companies by revenue.
Think about it, the second-largest company of the world, Sinopec, has an annual revenue of around 400 Billion USD. This means that by revenue alone, Walmart is larger than Sinopec by the size of Microsoft!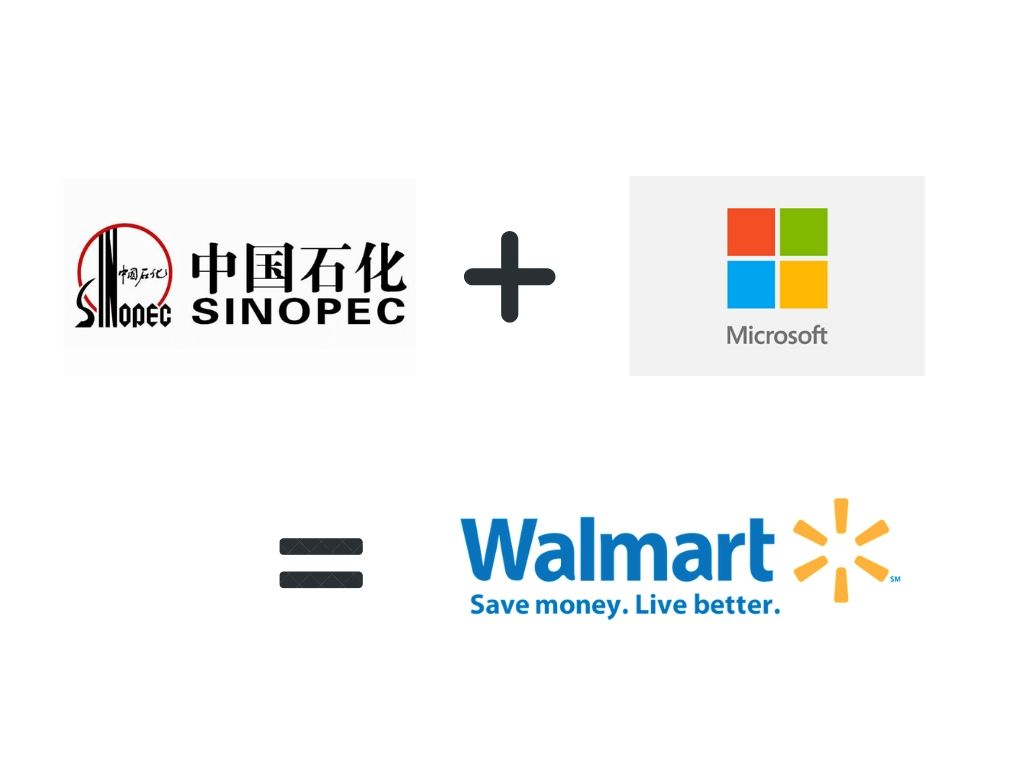 What we learned from Walmart, is that it did not disrupt the industry the way the tech companies such as Uber introducing peer-to-peer ride-sharing, or Apple reintroducing personal computers with the Mac. Walmart is a humble, brick-and-mortar based, and some even claim archaic retail business selling everyday merchandise and groceries.
In this article, we will look into the broad strokes of Walmart as a company and then size down into understanding its logistics and supply chain systems. With a degree of optimism, we hope to learn some lessons from Sam Walton's success. 
Sam Walton; The Brief Introduction to Walmart
Business is an extension of a man's vision, so to understand how the business came to be, we have to understand the man himself – Sam Walton. Let's start with a brutally brief introduction to Walmart via Sam Walton.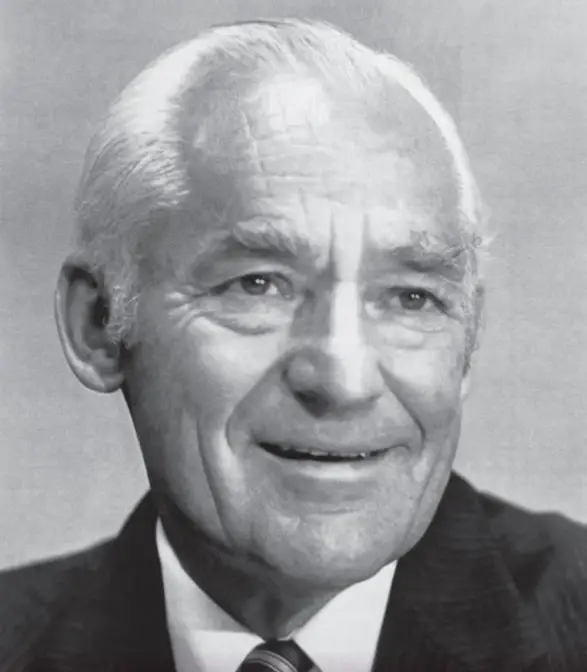 In 1945, Sam Walton started off with USD 5,000 from his own pocket and borrowed USD 20,000 from his father-in-law to purchase the retail franchise Ben Franklin from the Butler Brothers.
Applying his knowledge that he learned from an apprenticeship program over at J.C. Penny, Sam Walton quickly fell in love with the retail business and very quickly increased Ben Franklin's revenue by almost 50%.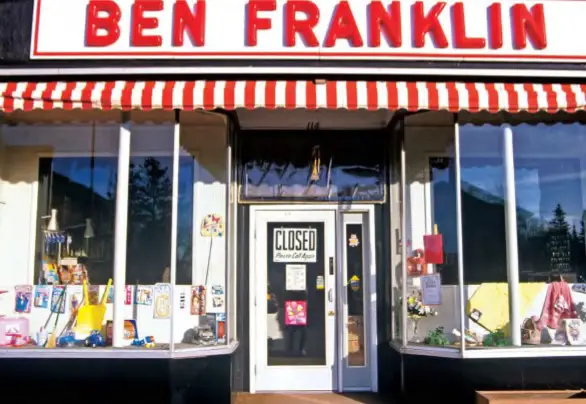 He then opened a department store called the Eagles, only to stop his competitor – Dunham from entering the market and compete with his Ben Franklin store in Newport Arkansas. Walton shows a level of ruthlessness and business acuity that will serve him well for years to come.
Walton was forced to sell both his stores in Newport, Arkansas because the owner of the building did not want to renew its lease. That didn't faze Walton as he started all over again in Bentonville, Arkansas. Walton's Five and Dime was the third successful venture of Sam Walton's career in retail, both his preceding retail stores, Ben Franklin's and Eagles Store were bought over by his competitor, Holmes.
We selected three excerpts from Sam Walton's biography that perfectly encapsulate what Walton is as a person, and how his personality helped shaped Walmart as a company.
Sam Walton Quotes:
"If I had to single out one element in my life that has made a difference for me, it would be a passion to compete. That passion has pretty much kept me on the go, looking ahead to the next store visit, or the next store opening, or the next merchandising item I personally wanted to promote out in those stores—like a minnow bucket or a Thermos bottle or a mattress pad or a big bag of candy." – Sam Walton on competitiveness

"I drove an old pickup truck with cages in the back for my bird dogs, or I wore a Wal-Mart ball cap, or I got my hair cut at the barbershop just off the town square" – Sam Walton on frugality

"We believe in the value of the dollar. We exist to provide value to our customers, which means that in addition to quality and service, we have to save them money. Every time Wal-Mart spends one dollar foolishly, it comes right out of our customers' pockets. Every time we save them a dollar, that puts us one more step ahead of the competition" – Sam Walton's company philosophy

More importantly than ever was Walton's knack for putting in more elbow grease into the job than everyone else, his work ethic is truly remarkable, and perhaps that kind of work ethic is necessary to bring Walmart to the height that it is now.
Walton begins his workday at 4 am and expects the same level of commitment from the people working with him. It is until he was in his late 60s, where his health issues got the better of him, that he starts his day at 7 in the morning.
By now, you wouldn't be the only one that will draw a comparison of Walmart's legacy to that of Amazon's. It can be said, that Amazon followed the blueprints that Walton had used back in the 1950s.
They both are in the retail business, one brick-and-mortar, the other E-Commerce, they both have similar philosophies where cost-cutting is key and customer service is paramount, and they both successfully lead a multibillion-dollar company.
The Success That Made Walmart's Logistics System Work
Walton was never well-accustomed to distribution systems, logistics planning, and supply chain integration. Although he was voted the "Most Versatile Boy" in his speech club, in business, he is a born-and-bred salesman.
With 11,500 stores globally, 165 distribution network, numerous eCommerce websites under 56 banners in 27 countries, Walmart's omnichannel distribution network serves over 265 million customers globally. So, what did Walmart do so perfectly that enables it to serve so many customers?
Much of what we find stems from the 1970s. Hence, we have to be cognizant of the fact that when Walton was facing with logistics and distribution challenges, he did not have the technological means to solve those challenges. Even if there exist those technologies specific to the retail businesses, it was still in its infancy and even larger retail business then did not adopt those technologies.
We need to put ourselves in the shoe of a business person living in the 1970s, with the available facilities at that time for us, we ask the question – Could we do what Sam Walton did to his distribution system?
Here is what we learned from studying Walton's distribution strategy: –
1 – Hire Distribution Experts, not Store Managers
For the job of logistics, distribution, and supply chain, Walton hired a team of experts in relevant fields to spearhead this division. He brought in Bob Thornton to run Walmart's distribution center, Ron Mayer and Royce Chamber to implement computerization.
This proves to be a pivotal decision for Sam Walton to make Walmart's logistics system work. As frugal as Walton is, he knows the value of having a competent team to lead in areas which he is lacking, he could have personally run the distribution and cash register system himself, and saved the cost of hiring executives – But he didn't.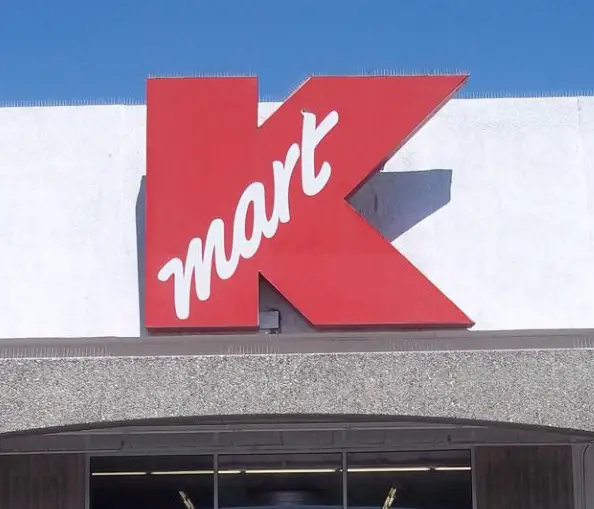 Kmart, another similar retail business company that was, during the 1970s, larger than Walmart and had a very different corporate culture than that of Walmart's.
Kmart has a strict policy of promoting from within, as opposed to Walmart's hire-the-best-guy mentality. This has siloed Kmart's staff expertise.
In 1985, Kmart undertook a massive project of installing scanners at their registers. But the Kmart managers did not see the value of technology and did not fully utilize the new systems.  This is also aggravated by the fact that distribution channels, training, communication, and other division are run by former store managers.
Fast forward to 2018, Kmart's parent company Sears holding filed for Chapter 11 and announced that it will close all of its 142 stores. Kmart was surpassed by Walmart in terms of sales in the 1990s, and we believe that Walton's decision to outsource distribution and supply chain issues to the experts is one of the most important factors to Walmart's success.
2 – Be Ahead of the Curve
There is an interesting duality in Walton's thinking. On one hand, Walton is an extremely frugal businessman, where he demands employees to routinely work 60-hour work weeks, and has mastered the art of cost cutting, on the other hand, Walton is willing to spend millions of dollars for state-of-the-art technologies to solve supply chain issues.
At 48 years old, and with a handful of Walmart stores under Walton's belt, he enrolled into IBM school that is specially designed for retailers. Anyone can be contented with what Walton had at that age, but still, back when Universal Product Code (UPC) wasn't even invented, he knew that only technology will be able to bring Walmart Co to the next level.
It is the mindset of foreseeing future distribution woes that led Walton to seek for solutions before it became a problem, and that attribute is certainly worth carrying over to any micro, small, medium, or large distribution warehouses. We have to be ahead of the problem and plan for the future, all in the name of improving distribution efficiency.
3 – Be open to Technological Change
The UPC scanner was a new technology that was introduced by IBM in 1973. By 1983, Walmart had UPC scanners in 25 stores and was adding stores as fast as possible. This shows the level of commitment Walmart had to adapt to the best systems available.
To this date, Walmart has continuously looked to technologies as an answer to their distribution woes. As of now, there are over 1000 patents granted to Walmart, everything from the distributed autonomous robot systems and methods, to the lid for reusable plastic containers.
No stones were left unturned in the name of operational efficiency. To juxtapose, Costco has 1 patent assigned to them and Kroger has 11 patents assigned to them, according to Justia
. In 2020 alone, Walmart has spent 5.6 Billion dollars on "eCommerce, technology, supply chain, and others" aspect that improves logistics efficiency.
The famous Walmart Lab,
a subsidiary of Walmart Co, led by Harinarayan and Rajaramaran is also a tell-tale sign that Walmart already has one eye in the future. Both Harinarayan and Rajaramaran's previous ventures were later acquired by Google and Amazon. Walmart Lab serves as a technology incubator for retail technologies, despite being late in the eCommerce game, Walmart seems to be stroking the right key by providing the right environment for technology advancement.

In 1988, Walmart had the largest privately owned satellite communication network in the country, to speed up the process of passing information to every store. Remember, this was a time when e-mails weren't widely used.
Even then, in 1989, Walmart's distribution costs were 1.7% of its sales, or less than half of Kmart's costs, and just under a third of what Sears was spending – according to Arkansas Business (Investopedia
)
This degree of openness to adopt new technologies in the supply chain industry is capital intensive and time-consuming. Surely, with a company serving 265 million customers worldwide, these technologies are seemingly a necessity rather than a passing interest to improve productivity.
But just as Walton started learning more about what computers can do with IBM at the age of 48, he dived head-on into accepting how technologies can help him save cost to pass it onto his customers.
4 – Information Integration
When we talk about information integration, we are talking about supply chain integration, where every node of the supply chain, the manufacturer, distribution centres, delivery trucks, and retail stores, are in complete harmony in terms of information flow.
Ideally, what transpires in the retail store, are shared among all other supply chain nodes. However, the idea of supply chain integration is difficult to implement, much less so during the 1990s. But Walmart, once again, sees supply chain integration as a necessary aspect to fully assimilate to their business.
"In 1995, Walmart further ramped up its cooperative supply chain approach under the moniker Collaborative Planning, Forecasting and Replenishment (CPFR), in which all nodes in the chain collaboratively synchronize their forecasts and activities. As technology has advanced, the company has used CPFR to further enhance supply chain cooperation, from being the first to implement company-wide use of universal product bar codes to its more troubled relationship with radio-frequency ID tagging." – Phillips and Rozworski

According to Phillips and Rozworski, this type of vendor management inventory was adopted from Proctor and Gamble's "Continuous Replenishing" method, which transfers the responsibility of restocking or replenishing to the suppliers instead of the retailers.
Again, this is similar to how Amazon operates where the distribution centre's inventory is shared selectively to its vendors/sellers and the decision to restock lies with the vendors/sellers themselves.
This shift of responsibility requires a high degree of transparency along the supply chain node, Walmart was the pioneer of achieving this level of transparency way back in 1995.
Retail Link
On a more micro level, Walmart's Collaborative Planning, Forecasting, and Replenishing (CPFR) includes POS data, retail analytics, logistics systems, demand-driven production, and shared responsibility of replenishment, and warehousing.
The front-end system which vendors and supplier use to adhere to Walmart's CPFR philosophy is Retail Link. Retail link assists vendors by providing information for: –
Inventory Forecasting for suppliers
Inventory Pricing and Promotion updates from the supplier
Replenishment Planning
Customer Demographics detail from the retailer
5 – Track One Thing Only
Logistics systems and distribution system have only one goal, getting things from point A to point B as cheaply as possible, and at the right time.
But as technology advances and information and big data is the new norm, it is very easy to be shrouded by all those data providing the wrong signals to its users.
From what we gather from Walton's many biographies, he was concerned with one metric only- Inventory turnover.
Inventory turnover is the ratio of sales to inventory. The more you turn your inventory, the less capital is required, the less capital is required, the more profitable the business can be.
Walmart Average Inventory Turnover – 8.5x
Key Takeaway
The speed with which Walmart has grown over the years is remarkable, even more, remarkable is that Walmart manages to be sustainable amidst that level of growth.
There is much to learn from Walmart's logistics systems. It may seem that what Walmart has done is nothing new in present times, but during the 1980s, those distribution system implementations are perceived to be a new frontier.
If there is one key takeaway from Walmart's success, it is to embrace technology. At the very least, we should be aware of the developments of supply chain logistics technology and be ready to pivot to implement those technologies to strive in the logistics business.
Resources:
Sam Walton: Founder of the Walmart Empire, Katherine Krieg, 2014
People's Republic of Walmart, How the World's Biggest Corporation Are Laying the Foundation for Socialism, Phillips & Rozworski, 2019
In Sam We Trust, The Untold Story of Sam Walton and How Walmart is Devouring the World, Bob Ortega, 1999
Additional Reading: Difference Between FAS and FOB