Introduction
3PL is annotated for the term third party logistics. However, the term "third party" does not mean that so long you are outsourcing your logistics services that you are using a 3PL service provider. Logistics service providers (LSP) come in many shapes and sizes, but one thing for sure is that not all freight forwarder is considered a 3PL service provider.
In truth, you are engaging with a 3PL service provider when your logistic requirements come in a bundle of services such as warehousing, trucking, customs brokerage, packaging, stock-keeping, and other myriads of services. Ultimately a 3PL service provider handles your logistic requirements on your behalf.
There are 1PL, 2PL, 3PL, and 4PL, some literature even posits an emergence of 5PL service providers.
This may seem confusing at first, but the way we find it easier to understand is:
As the number goes higher (1PL ->2PL ->3PL), the level of service provided to you increases, and as an exporter or importer, your degree of involvement in the supply chain gets lesser.
Of course, there are advantages and disadvantages when it comes to engaging with a 3PL service provider. It is very much like going into a marriage in business.
Let's explore what does it mean to be engaging with a 3PL service provider and the pros and cons of working with 3PL service providers. Lastly, we also explore how do we integrate 3PL services into our businesses.
What is 3PL?
We know that a 3PL service provider generally offers a bundle of logistic services for your supply chain needs.
Another common trait of a 3PL service provider is that they also offer supply chain management solutions as well. The level of service customization is high, a 3PL service can offer customer supply chain integration, fleet management, warehouse management, assembly, and even customer care services.
The question is, how far are you willing to outsource your supply chain operations?
We suggest that as long as you are inclined towards reducing your fixed cost into a variable cost, and there is a ready 3PL provider that is up to the task, it is a viable option to contract with a 3PL service provider.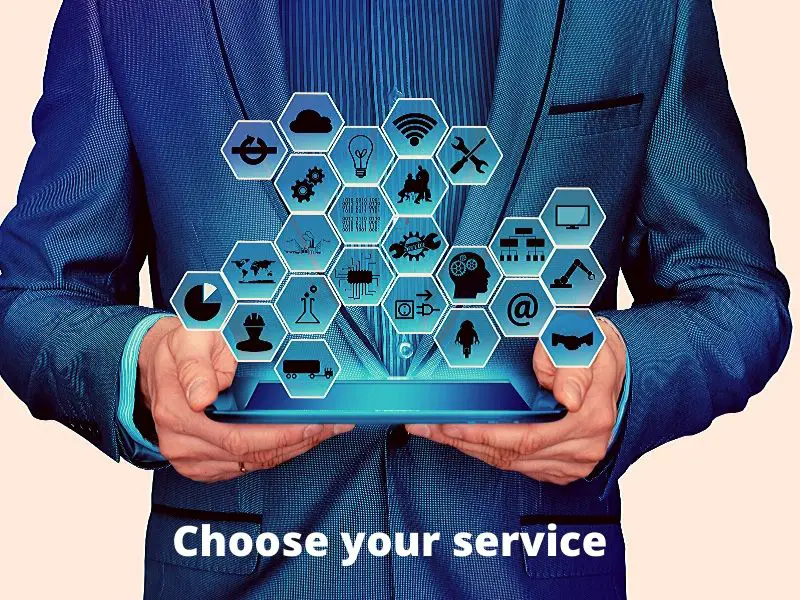 How 3PL came to be?
If you are in the logistics industry, you will know that the industry is in a very competitive space. Any sort of competitive edge will provide an LSP headspace over its competitors.
And this is largely how 3PL came to be, the need to distinguish itself from the pack, and the natural evolution of an LSP is to add on a plethora of supply chain services, to cater to specific niches of manufacturers or clients.
Asset-Based 3PL vs Non-Asset Based 3PL
There is also a distinction between asset-based 3PL and non-asset based 3PL. An asset-based 3PL are LSPs that own their assets, ranging from their own truck fleets, own warehouse, and even their own vessels.
As compared to non-asset based 3PL providers that, in turn, act as contractors that sub-contracts some aspects of the logistic chain to other LSPs.
From the perspective of an importer or an exporter, however, there wouldn't be any difference in service provided. Whoever that is actually responsible for the logistic service is not the shipper/buyer's concern.
Not all 3PL are alike.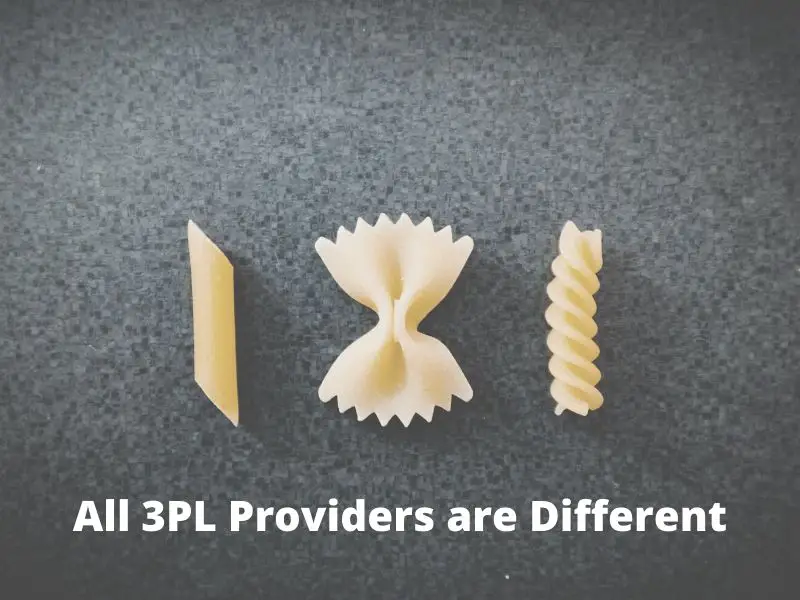 3PL companies come in a spectrum of variety. Ultimately, it is all about the right fit for your service. We categorize them into 3 tiers base on service level.
Tier 1 3PL
The rudimentary 3PL provider does every conceivable logistic service required to deliver a product from point A to point B.
They do not interfere with the business decision-making process of storage, warehouse requirements, fulfillment or delivery planning.
They are readily available, but take a more passive role in your logistics need.
Tier 2 3PL
This second tier 3PL is more involved in your supply chain. They track and trace delivery, provide information to improve on the delivery process and even take part in the supply chain processes (labeling/packaging, security services, hub-and-spoke delivery, etc…)
Tier 3 3PL
The third tier 3PL completely takes over the logistics and supply chain processes, the ultimate level of outsourcing. Sometimes, the manufacturers even have a direct shareholding interest on the 3PL service provider.
This is also where the Tier 3 Service provider may only serve that one or a few particular manufacturers. This form of exclusivity towards the manufacturer guarantees that there are no distractions from providing the highest level of service.
---
3PL Advantages
Similar to all other businesses, you can benefit from outsourcing some aspects of your business to the experts. Invariably, there will ultimately be some organization that is better equipped, more adept, or better positioned to handle some divisions that make up your businesses.
So why would you outsource your business logistics? Here are some of the reasons why: –
Economies of Scale
Economies of scale, in layman terms, means you get more bang for your buck.
With the same level of fixed cost, a company with strong economies of scale will be able to extract more output from it, and that is how companies can be more effective.
A 3PL would be a more effective logistics service options because they have achieved a level of production efficiency from being a specialist in logistics solution.
On balance of scale, taking on the logistics challenges on your own may not be justified when other service providers, with their experience and scale, can do a better, cheaper job than you.
That is the advantage, you can leverage the economies of scale that 3PL providers have gained in the industry.
Paying for a level of expertise and network
New exporters/importers should have a bigger benefit from engaging with 3PL companies than veteran exporters.
Grasping the best possible supply chain solution, for a new exporter, requires trial and error and therefore investment in time and money.
Well, we can skip that process altogether, by getting advice from freight forwarders or 3PL on how best to approach your specific logistical requirement.
Moreover, since global logistics is, 'Global'. 3PL has a network of business partners overseas to handle all transportation services. This is the core value that a freight forwarder or 3PL providers offer to its customers.
This is very much in line with the first benefit a 3PL has, which is the benefit of economies of scale.
Reduced paperwork
Although not the strongest case as an advantage of using a 3PL service, however, it is an administrative advantage on your side.
We are referring to the accounting aspects of course. Instead of having to deal with multiple vendors, cross-checking every billed item. You will only be dealing with one service provider, one bill per shipment.
It may not seem like much, but as your export volume grows, those administrative processes do add up.
You may end up needing a larger accounting team; You can also be more prone to accounting errors, and honestly, your accounting team will thank you for having a streamlined vendor list by using a 3PL service provider.
Reduced manpower requirement
Pretty straight forward, this is especially relevant to you if the average income of your country is high. Furthermore, strict labor law is also one of the reasons why you would want a smaller team to manage.
---
3PL Disadvantages
Potentially costlier
You may reach a threshold where your business is large enough to dictate terms with service providers such as carrier agents, port operators, and warehouse agents.
That threshold is the point where your potential economies of scale significantly outweigh that of the 3PL providers.
Walmart and Coca Cola would certainly be examples of companies that have reached a scale where it is not justifiable for them to appoint logistics service providers.
Of course, this example is pegged on how much synergy the manufacturer has with the logistic service provider. As we have mentioned, there are varying levels of 3PL involvement in a supply chain.
Remember, that with the 3PL service, we are trading fixed costs with variable costs. So, a justifiable decision to not use 3PL services is where your fixed cost is far lesser than the potential variable cost of using a 3PL service.
Less involvement = Less control
It is not hard to imagine a scenario where having less control over your supply chain will have an adverse effect on your business.
Again, depending on the level of autonomy and involvement you hand over to your 3PL partner, you might not have things operate the way you intended it to be.
Let's look at a few of the services a 3PL provider can provide. Take packaging services as an example, it is not unfathomable that service providers fail, or lack the skills, to meet your packaging requirements.
The pressing point of all this is that the errors in the supply chain cause delays and money.
This is the potential disadvantage of utilizing a 3PL, where you have lesser control over your supply chain. Nevertheless, better communication is the best remedy for this sort of issue.  
Takes a while to switch service providers
The relationship a business has with its 3PL service provider is akin to a symbiotic relationship. Separating the two is no easy feat, as business operations get so intertwined together.
Moreover, business partners share sensitive information, especially when your business partner is a 3PL service provider.
Transport documents such as invoices, packing lists and bill of lading carry sensitive information about your product.
The more you involve your 3PL service provider, the harder it is to sever that relationship if and when it is needed.
---
Are Freight Forwarders considered 3PL?
Factually, Yes.
To be more specific, a freight forwarder can operate as a 3PL service provider, but not all of them necessarily have the facilities to do so.
We just have to look back to what a third-party logistics provider means again, a 3PL solution provider bundles logistics services to meet the supply chain needs of its customer.
But what wasn't specified as the actual degree of outsourcing a logistics company can have in order to be considered as a 3PL service provider.
So, a freight forwarder can offer not only ocean freight arrangements, but also cross-docking, distribution, transportation, and many other services to you.
And it may not concern you if the freight forwarder outsources to other service providers. At the end of the day, it is also a "bundled" service from your point of view.  
Co-brokering or Double brokering and 3PL
Countries take a different stance of "co-brokering" or "double brokering" as a legal way of offering logistic services.
This topic is more debated in the USA, not because the practice is outright illegal, but it is shunned upon by the industry, as it may seem like a shady business for some.
To explain a little, double brokering or co-brokering is where the logistic service provider, often inland transporters consigns another licensed transporter to handle the shipment.
Whichever way you look at it, the important point is that the main contracting logistic service provider does not violate the shipper/importer's trust by misrepresenting its company as a licensed transporter, when they are not.
Co-brokering is in many ways, a form of outsourcing. It is just a simple matter of demand and supply economics. Whenever there is a demand for more truck services, as long as the terms of the contract is well defined, and the price of the service is justified, the advent of co-brokering will remain in the industry.
 As a cargo owner, it is important to have proper cargo insurance coverage, whereas as a freight forwarder/3PL, it is important to have proper 3rd party liability insurance. In order to cover any loss, damages or misrepresentation your vendors may face from any accidents or misconducts.
---
Major 3PL Service Providers
C.H. Robinson
They are large, having 20 million USD freight under management.
CH Robinson's services do not stop at just merely logistics, but they branch into specific industry niches that have specific needs as well
Some industries they specialize are: –
Automotive Logistics
Chemical and Plastics
Food and Beverage
Manufacturing
Paper and Packaging
Among those industries, they developed technologies to further enhance their services as well: –
Transport Management Service
Online quotation service
Cold Chain inventory control
This is why C.H. Robinson has evolved from just a freight forwarder to a reputable 3PL.
XPO Logistics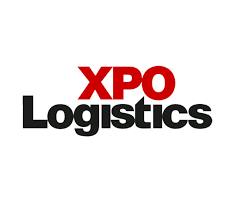 XPO logistics is also another good example of a 3PL service provider, this American based company establish their foothold in the industry by providing state-of-the-art warehouse facilities.
Some of the industries they specialize in are: –
Aerospace and government projects
Agriculture
Automotive
Chemical
Consumer goods
They provide value-added services such as: –
Inventory management
Lead logistics
Warehouse optimization support
Reverse Logistics
Supply Chain optimization support
Additional Reading: Top 50 3PL Service Providers
You can see clearly now that these two 3PL companies, among many other companies, provide services beyond the standard logistic services.
Now, the distinction between a 3PL service provider and a classic freight forwarder, since they offer so much more.
---
Choosing the right 3PL Service Provider?
Since a 3PL provider is more involved in your supply chain, choosing the 3PL partner may prove to be crucial to your business operation.
Whether your company is a Small Medium Enterprise or a multi-national company. The decision to contract with a 3PL provider is much more complex than with a traditional freight forwarder.
Understand your current supply chain
You have to access your current supply chain procedures in order to ascertain that it is efficient to contract with a 3PL service provider.
We can do so by analyzing your prevalent current logistic cost and service level, to see whether the cost and service level actually meets your requirement.
Now we can go shopping for a service provider, by comparing multiple 3PL service provider proposals and quotations and juxtapose each other on level grounds.
As we mentioned before, contracting with a 3PL service provider is a long-term decision. Hence, you have to draft a service contract in order to cover all conditions of conducting business.
This contract includes business matters such as credit terms, length of the contract, quotation price of service, insurance requirements, etc…
Establish a coordination team and key performance index
Next, you need to establish an administrative team as a liaison with the potential 3PL service provider. This team will be on the ground with the day to day coordination of information and documents.
A key performance index is a way to track the 3PL service level and offer insight into how can both parties improve on the efficiency of service.
Execution / Renegotiation
Once all has been agreed upon, all there is left is to execute the plan.  
---
Hope this brief explanation of what a 3PL service provider is can help you in making better, informed business decision.
Resources:
Changing to Third Party Logistics, Magnus Lingskod, 2003