Introduction
In short, an advanced manifest submission requires any incoming/outgoing vessels to submit its shipping manifest 24 hours before vessel arrival or departure. Even though the vessel is only transhipping or the freight cargo remains on board of the vessel (FROB).
Port Authorities do not look at each and every individual Bills of Lading before allowing port access to the vessel. If that is the case, port authorities have to inspect thousands of Bills of Lading per vessel.
Instead, they rely on the carriers to submit a manifest for them to inspect and approve. This is what a Shipping Manifest issued.
Additional Reading: Terms and Conditions of Bills of Lading
A shipping manifest is a consolidated version of a Bills of Lading. With that being said, the primary source of information comes from the person preparing the Bills of Lading. Those are the shipping agents, NVOCCs, and freight forwarders.
But what then, is the use of an advanced manifest submission? And are there any differences in the way we prepare our shipment?
In this blog post, we will look closely into the use of advanced shipping manifests.
What is a Shipping Manifest?
As we all know now, that shipping manifest carries the information of the cargo on the vessel. This information is important for: –
Port Operators
Port Operators require information on the cargo on a vessel to plan for the cargo unloading. For example, the UN Number of the cargo available in the manifest will tell the port operator that the cargo is dangerous and requires direct unloading and a standby of fire fighting personnel if need be.
Customs officers require the manifest in order to determine that the vessel does not carry any contrabands or illegal cargos. Of course, the perpetrators will disguise their intention to transport illegal cargos, and therefore the shipping manifest will likely be misrepresented.
But Customs Officers can exercise risk assessments or rely on cues to selectively inspect high-risk cargos. They start by looking through the shipping manifest for any discerning patterns.
The carriers of the cargo will definitely need to know what is on board of the vessel. The ship captain's responsibility is to ensure the safety of life at sea. He needs to distribute the weight of the cargo evenly on the carrier and load dangerous cargos at an accessible location for emergency protocols.
Food Safety, Pharmaceuticals, Health Authorities, Environmental authorities, veterinary, agriculture, all have stakes to what cargo enters and exits the countries. These statutory agencies can have access to cargo information and they can authorize the cargo clearance once the cargo has met their requirements.
Data Elements are:
Port of Loading
Port of Discharge
Vessel Details
Cargo Details (HS Code)
UN Number
Cargo Weight
In recent years, manifest submission has been done electronically, with the standardized data transmission system called the Electronic Data Interchange (EDI) or EDIFACT.
According to the World Customs Organization, almost 100% of manifests are now received electronically, predominantly using the UN/EDIFACT CUSCAR message.
The uniformity of the EDI system makes the manifest data clean, and accessible to all authorities.
What is Advanced Manifest Submission?
We lean towards the World Shipping Council a lot for guidance to the practice of advance manifest submission, and here is what we found out.
Import Cargos
Ever since the September 11th, 2001 attack, the world was on high alert of future terrorist attacks. Non more so than the US Customs Services.
In response, the following year, any incoming vessels into US Customs require a manifest be submitted before the vessel arrives. Even though the vessel is only transhipping and there is no cargo unloading in the USA.
The aim, in the eye of US Customs, of course, is to make sure terrorist attacks or supply of terrorist equipment is cut before endangering any US Ports.
Preparing a cargo manifest is always the responsibility of the carrier, but it relies on the shipper's details to prepare such manifest. Added to the fact that cargo manifest is a consolidation of cargo data, the shippers need to submit it's information well in advance, sometimes even weeks before the vessel's estimated time of arrival.
The '24 hour' rule, under the Trade Act of 2002 mandated the carriers to prepare shipping manifests well in advance.
To facilitate that, shipping agents, NVOCCs and carriers practice Advance Manifest Submission.
Export Cargos
The 24-Hour rule also applies to export cargos as well. Nevertheless, the nature of business in export always varies from time to time.
From vessel rollover, where cargos are moved to later scheduled departure, to changes in cargo details. It is difficult for carriers to prepare shipping manifest prior to the vessel departure date.
Recently, US Customs introduced the Automated Export System. This allows not only shipping agents, freight forwarders, and NVOCC but also shippers to transmit data via the EEI system (Electronic Export Information).
This facilitates the requirement of advance manifest submission for export to the US Customs Border Patrol. While at the same time, reduce the cost of compliance for the shippers.
Additional Reading: US Customs Border Patrol
Other Nations Requiring Advanced Manifest Submission
European Union
Threat at a national level also affects the European Union.
Advanced Manifest Submission is also required for vessels entering and exiting Ports of the E.U., in order to perform its security risk assessment.
Regardless whether the cargo is either: –
Importing to the E.U.
Transhipping via an E.U. port
Cargos remaining on Board (FROB)
Advanced Manifest Submission is still required.
The same '24 Hour' Rule timeline applies too for the manifest submission. They call it the ENS (Export Control System) and the INS (Import Control System).
Japan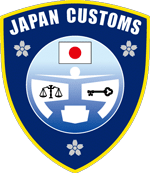 In 2012, Japan has amended its Custom Law to require Advance Filing System, which is also equivalent to Advanced Manifest Submission.
Additional Reading: https://www.customs.go.jp/english/summary/advance/index.htm
China
The General Administration of China Customs (GACC) also mandated shippers and importers with a "Unified Social Credit Code" (統一社會信用代碼) to submit manifests 24 hours in advance for inward and outward shipments. Regardless of the mode of transportation.
Additional Reading: http://www.customs.gov.cn/customs/302249/302266/302267/747313/index.html
Israel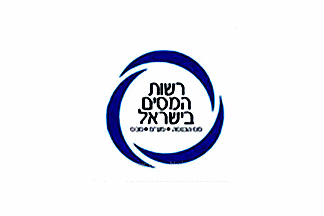 Israel only mandates advance manifest submission for cargos that remain on board of vessels (FROB)
Turkey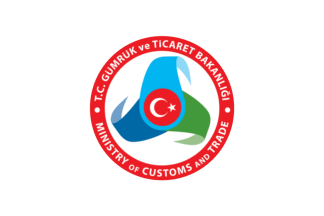 Turkey started to require advance manifest submission since 2012, it is applicable to all cargos to-and-fro the port of Turkey
Canada
Canada's Custom Border practice mirrors the practice of the US Customs, and so for the requirement of Advanced Manifest Submission.
How does it affect Regular Exporters and Importers?
It really depends on which country you are importing and exporting from.
Each country will have a different specification or requirement of data required for advanced filing.
The cost of documentation will inevitably increase as well, to the tune of approximately 25 USD to 50 USD per submission.
Why Advance Manifest Submission is complex?
Windy Booking
According to the World Shipping Council. Carriers often overbook a vessel by 10 to 20 percent in recognition that "windy booking" cargo will not actually ship. Freight forwarders or any other booking agents do so in order to reserve space for its customers.
Advance Manifest Submission, in the beginning, makes it difficult for agents to amend the manifest, while at the same time, meet with the mandatory requirement of '24-hour' manifest submission.
But with E-manifest submission, where most countries can amend the manifest electronically, it is not so much a pressing problem anymore.
However, it does add some administrative strain as it requires additional data amendments on the manifest submitted.
Correction
This is closely related to the "windy booking" situation, but manifest submitted in advance may have inaccurate information due to: –
Inability to present accurate information in time
Windy Booking
Human Error
Closing Remark
Logistics is complex, as there are many parties involved in the operation, getting accurate information across all departments in a timely manner will help with the logistics process.
At first glance, the advance manifest submission may be a hassle because additional information is required, and therefore more manpower is required to process that information.
We need to be prudent of the regulations and requirements and understand that those regulations are placed in order to ensure human safety, which is above all else, more important than profit.