Introduction
There are only 3 modes of transportation: Land, Sea, and Air. Sea freight consists of the bulk of global trade transportation, land transportation is predominantly used for cross border and last-mile transportation. Airfreight is a transportation service that can be complex, fast-paced and exciting.
Air Freight transportation is for cargoes that fall into these few categories:
Perishable Goods/Live animals that have a limited lifespan
Cargo with an ultra-high value that requires additional security
Cargo in small quantities or small volume metric weight
Cargo with utmost priority in delivery urgency
Those who chose to ship cargo by air instead of by sea will definitely fall into one of those four categories.
The purpose of this article is to serve as a general guide to arranging for air freight transportation and the underlying comprehension of how air freight transportation works.
Advantages of Air Freight
Frequency and Reach
According to OpenFlights, there are 14,110 Airports listed and 754 Seaports (according to exportvirginia). With that being said, the connectivity of air transportation, especially to land-locked areas, is definitely better than sea transportation.
You can search from a plethora of nearest airports to the final destination, this is not the case for seaports where you have only a few choices.
The cost of delivering the cargo from the seaport to the destination may also be higher due to the distance at play.
In addition, Air Freight schedules are compact and frequent. For certain high demand routes, there are more than 2 allocations per day. So rest assured, if you missed the flight scheduled departure, you can reschedule for the closest one. This benefit is not so pronounced for transportations via Sea.
Hong Kong airport (HKG), 2016 air freight movement in tonnage for Hong Kong reaches over 5 million tonnes a year. HKIA connects to over 220 destinations and 120 airlines patron that airport.
Security
Air Cargo Security is always the emphasis of airliners and the IATA organization.
In the not too distant past, Oct 2010, remains of a plastic bomb were found in a plane from Yemen to the United States of America, the Al-Qaeda terrorist group plotted and took responsibility of the bomb. The bomb took down a UPS cargo airplane
These are the incidents that outline the importance of advanced cargo security system because many lives are at stake.
Air Freight shipments are also only shipped on Master Air Way Bill which is non-negotiable, it also means that the consignee is known before the shipment has been accepted by airliners. This is an added security mandated by IATA. With the terrorist bomb incident from Yemen in 2010 as a class example, it is no wonder that Air Cargo transporters and officials must know the actual consignee beforehand.
Lower Insurance Cost
Because air cargo security is of such importance, the multiple layers of security like x-ray screening and dog-sniffing add more security that the cargo is safe and secure. With the added stringent packing requirements of air transportation, the Insurance underwriters take a lesser risk in insuring air cargo.
The short transit time and the air transportation track record are also a big contributing factor to lower insurance cost as well. Shorter transit time means a lower chance of cargo damaged in transit. In addition, the odds of a plane crash is 1 in 11 million, insurance adjusters like those odds for sure.
Fast Transit Time
The typical cruising airspeed for an airliner is approximately 500 knots or 575 mph. Whereas the average speed of a slow streaming sea freight liner is at 20 knots or 23 mph.
Airplanes travel 25 times faster than a container ship. This is one of the many reasons why air transportation is sometimes preferred over sea or land transportation.
Disadvantages of Air Freight
Cost (to a certain extent)
When a freight cargo is measured by the pound or kilogram instead of tonne or per container basis, you know in fact that the former is going to be more expensive than the latter.
But this is not always the case in every shipment. If the cargo you wish to deliver is well below the courier weight and size restriction, it is actually CHEAPER to ship that cargo by air instead via sea transportation
The reason why is that in sea freight logistics, there is a lot of minimum fixed cost attached to a particular shipment. The Terminal Handling Charges, Bill of Lading, Electronic Data Interchange Fee, to name a few are fixed at price.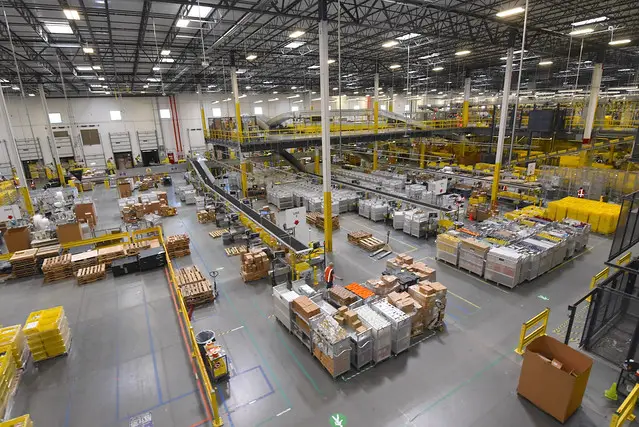 Although these charges are not exclusive to sea freight transportation only, air courier users do not need to pay for those charges as their cargo is consolidated before shipping.
Size limitation
Without a doubt, the size of an airplane is always going to be dwarfed by a freight ship's size.
Take a Boeing 747-400F with a maximum gross payload of less than 130 metric tonnes and juxtapose it with a standard Handymax and Supramax bulk carrier vessels with a capacity of 50,000 DWT.
You need more than 380 trips to deliver the same amount of capacity a Handymax or Supramax bulk carrier carries in one trip.
Moreover, the cargo packing is restricted to specifications of a Unit Load Device (ULD) which will be discussed more in-depth below. This is definitely not the case for sea carriers as they have many types of carriers to cater to different commodity both wet or dry.
Documentation timeliness
Preferential Certificate of Origin, issued by the country of origin's chamber of commerce, is a document resulting from a bilateral or multilateral agreement between country(s) that reduces or eliminates import duty to promote international trade.
In most instances, this document has to be presented to customs in the original copy.
Preferential and Legalized Certificate of Origin usually travels with the shipment, in a document pouch, this mitigates the need to courier the original document separately before the cargo shipment arrives.
The timeliness of the document's availability is of paramount to smooth cargo shipment. If cargo is air-bound but the documents are not yet ready, this poses as a limitation to air freight transportation.
Import Permit or Licensing is also another document preparation required at the destination airport, the application process may take some time and requires ancillary documents to apply which may be delayed.
With sea transportation, there is a big buffer time for cargo owners to prepare documents as the transit time is longer. But, with air transportation where transit time is typically within 24 hours, there is a small disadvantage in this aspect.
Air Cargo Flow at Origin/Export
Step 1 – Prepare Shipment for export and planning
Cargo owners will first have to prepare the cargo for shipment and transportation.
There are two key areas that have to be referred to by cargo owners to anticipate loading and storage requirement of air transporters.
IATA Cargo Handling Manual
Unit Load Device Dimensions
IATA Cargo Handling Manual, available in the IATA website will outline all the packing requirements to make sure the cargo is safe and secure.
Unit Load Device dimensions, which will be touched on later, is important for the shipper to decide if the cargo stowage is possible into the airplane fuselage.
Step 2 – Calculate and Determine cargo chargeable weight
One should be clear about the difference between chargeable weight, net weight, and gross weight.
Net weight is the weight of the actual cargo itself.
Gross weight is a view of the cargo shipment in totality, including the package, pallets, and containers.
Chargeable weight is based on volumetric calculation, taking into account the volumetric weight or the gross weight, whichever is the higher.
Step 3 – Arrange bookings with Air Freight Forwarder
Accompanying the booking arrangement planning are documents such as the Commercial Invoice and Packing List.
The document can be named in many ways depending on the air carrier used, the booking can be called the Shipper's Letter of Instruction or Shipper's Booking Instruction. Whichever way, the purpose of the booking instruction is the same.
Step 4 – Preparation of Airway Bill
A drafted airway bill complete with the cargo details, shipper and destination details, and flight schedule details is prepared and confirmed by both the Freight Forwarder and the Shipper.
There are many forms of airway bills, each with different arrangement procedures which are also explained further below. Some of the example air waybills are:-
House Airway Bill
Neutral Airway Bill
Master Airway Bill
E-Airway Bill
Step 5 – Transportation to Terminal Warehouse Operator
Once booking and details in the Airway Bill is confirmed, either by the arrangement of the freight forwarder or the shipper's own, the cargo is transported to the Warehouse Terminal appointed by airlines or freight forwarders. The Transport Service provider will then issue a warehouse receipt or freight certificate.
If the cargo at hand is consolidated by the freight forwarder, the freight forwarder is responsible to issue the receipt, it will then be called the forwarder's receipt
Step 6 – Custom Clearance
The air cargo is then inspected by customs officers and any other governing agencies that regulate the export of the cargo. This is where custom officers inspect whether there are any anomalies in the cargo description, cargo weight, and measurements.
Step 7 – Loading and Stowing of cargo
Once all of the above has been arranged, the cargo is then loaded into the ULD and stowed into the airplane fuselage. The Carrier will then issue a confirmed Airway Bill as evidence of a contract of carriage.
Air cargo flow at Destination/Import
Step 1 – Unloading of Cargo ULDs
The cargo arrived is handled by ULD Operators, transferred to a high loader and then lowered and latched to the dolly train, which is then moved to the terminal warehouse for break bulking.
Step 2 – Breakbulk of Cargo
Here is where warehouse operators unload the cargo from the ULD and stores it in the warehouse until further instructions.
Step 3 – Custom Clearance
Similar to export custom clearance, clearing the import customs is also required, here once again the Invoice, Packing List, Airway Bill along with any ancillary documents and permits are handed to customs to verify and inspect.
A form of import duty and tax will be imposed on certain products based on its tariff code, or Harmonised System Code (HS Code), and collected from appointed agents on behalf of the consignee.
Step 4 – Delivery
Once the customs clearance procedure is done, road transportation is then arranged to deliver the cargo to the consignee's doorstep.
Air Cargo Accompanying Documentation
Air Waybill
1. Evidence of Contract of Carriage
An Airway Bill is evidence of a contract of carriage, a contract has terms and conditions detailed in the back of the airway bill that includes the limited liabilities of the carrier, the scope of the contract, and the applicable liability exemptions. Typically the contract of carriage is based on either one of these 3 protocols or conventions:-
Warsaw Convention 1929
Hague Protocol 1955
Montreal Agreement
Each of these has a different scope of liabilities, exemptions, and liability limitations. One has to study the contract closely.
2. Non-Transferrable/Non-Negotiable
The airway bill, much like the seaway bill is non-transferrable. This means that the airliner only releases the cargo to the named consignee on the airway bill. This does not facilitate the buying or selling of goods while in transit.
3. Document of Title
While as detailed in this article, an Airway Bill does not represent the ownership of goods by the Airliner, but merely the possession of the goods in question.
Possession of goods, similarly to having custody of the goods does not allow the airliner to sell, trade or modify the goods.
Types of Airway bill
– Neutral AWB
A Neutral Airway Bill is essentially the same as any other Airway Bill. The key difference is that it is a pre-printed form that bears the Warsaw Convention as the term of the contract of carriage, and it can be used across multiple airlines and freight forwarder.
This is devised to reduce the need for Agents to maintain multiple airline's formats of an airway bill and reduces paper waste.
– House Airway bill
House Airway bill is used by Freight Forwarders and Agents that consolidates the cargo for air transport. The contract of carriage will then be between the freight forwarder/agent and the shipper itself.
Although the issuance of Airway Bill is closely regulated by the IATA Organization, the terms of the contract of carriage may differ from the Master Airway Bill's terms.
– Electronic Airway bill
The IATA Organization is championing the use of e-AWB to reduce reliance on paper printing and also increase information security. In essence, it still functions similarly to a standard Airway Bill, albeit in electronic form.
Freight Forwarders or agent need to update codes to signify it's documents are fully electronic (EAW) or has accompanying physical document (EAP)
Whilst Airliner is also required to update codes to signify the need for a paper AWB (ECP) or that the paper AWB is not required. (ECC)
Accompanying document in this sense comes in the form of a Cargo Pouch that contains ancillary documents.
A cargo pouch primarily contains the following information
Airliner Name
Primary Bar Code
Airway Bill Number
Destination Address
Consignee Name
Flight Identification
Contact Information
Shipper's Letter of Instruction
A Letter of Instruction or SLI is a necessary document prepared by the shipper to preempt the logistics service provider of an incoming instruction.
An SLI is a working document for Airliners to acknowledge and accept the cargo to be shipped, it is also used for the calculation of freight charges and the issuance of Airway Bills.
An SLI typically comes in 3 Originals and 6 Copies
Original 1 Green (For Issuing Carrier),
Original 2 Pink (For Consignee),
Original 3 Blue (For Shipper),
Copy 4 Yellow (For Cargo Receipt),
Copy 5,6,7,8,9 White (For Logistic Service Providers i.e. Carriers and Agents)
Consular Invoice
A document that is certified by a consular official of the importing country
Commercial Invoice
A Document with the item description, cargo value and cargo amount. An important document for all logistic party.
Certificate of Origin
A document certified by the local chamber of commerce that the exporting goods are of local origin, whether it is wholly obtained, manufactured, produced or processed.
Unit Load Devices
Unit Load Devices (ULD) are essentially the air transportation version of a container. The key differences between a ULD and a container are that ULDs comes in various shapes and sizes that contours the dome-shaped fuselage of the airplane.
How the odd shaped Unit Load Device contours the aircraft fuselage
A ULD is made with a light material such as aluminum in order to reduce as much weight as possible as the fuel consumption of aircraft carriers is very high. Moreover, a ULD's function other than the storage of cargo is to cargo restraint, securing the cargo safely to the internal base of the airplane.
The advantages of using a ULD are;-
Speedy process of cargo loading
improved cargo capacity
improved cargo weight distribution
promote cargo intermodal transportation
The disadvantages of using a ULD are;-
Increased weight and therefore more fuel burn
reduce total payload capability
requires special handling and leasing
requires additional planning if cargo in-transit requires connecting to another aircraft
ULD compatibility issue, some ULDs are only compatible with some aircraft carriers
Shippers who frequently rely on airplanes as a mode of transportation, and have a steady production line of products may be heavily reliant on ULDs. Shippers can lease either certified or uncertified ULDs and load them at the site before transporting the ULDs from the manufacturer's warehouse to the airport terminal.
Air Freight Calculation
The key to calculating air freight is to accurately calculate the Chargeable weight.
Chargeable weight essentially means the greater of the volumetric weight or the actual gross weight of the cargo.
The volumetric weight and the actual gross weight are often different because the density of every cargo is different.
If you take a tonne of sulfuric acid and juxtapose it with a tonne of steel, in actual gross weight the cargo will be the same. However, the density of steel is much higher, therefore does not occupy a lot of space as compared to feathers.
Knowing the density of the cargo is very helpful as it gives us a picture of how much storage space is used.
The density of sulfuric acid is at 1840 kilograms per metric cube, or 114.87 pounds per cubic foot.
The density of steel, on the other hand, is 8050 kilograms per metric cube, or 502.54 pounds per cubic foot.
Chargeable weight of one tonne of sulphuric acid
Volumetric tonne (density) = 1.84 Tonnes
Actual Gross Weight = 1.00 Tonnes
Chargeable weight = 1.84 Tonnes
The other method is more rudimentary but effective, which is to measure the length, width, and height of the cargo and multiply it to get the volumetric weight.
Chargeable weight by cargo dimension
Cargo Length = 1.2 meters
Cargo Width = 0.8 meters
Cargo Height = 1.15 meters
Cargo volumetric weight = 1.2m x 0.8m x 1.15m = 1.104m3
Cargo Gross Weight = 853kgs
Chargeable weight = 1104kgs
Types of Air Freight Rates
There are several types of rates applicable in the air transportation industry, we have listed the key rates and briefly explain when the rate applies.
General Commodity Rate
The General Commodity Rate (GCR) is the rate applicable for a normal commodity that does not require any special handling expertise or poses any significant hazard to the air carrier by transporting them.
The air freight structure is similar to passenger fare structure in that there is a normal or basic price applicable to all commodities in all markets.
The GCR is rated by the volumetric weight, the higher of its cubic meter weight or its absolute weight. The Chargeable Weight
The heavy cargo is the rate per pound of cargo decreases. There is also a general minimum charge in order for the service to be economically viable for the aircraft carriers.
Specific Commodity Rate
The Specific Commodity Rate (SCR) is applied where the cargo requires certain attention or handling. Once the SCR rate is applied, the cargo in question is no longer entitled to the GCR rate.
Due to the added security and safety requirement of cargoes applying the SCR rate, specific packaging and containerizing requirements are laid out by the air carriers.
Some of the most common commodities that fall under the SCR rate charge is:-
Fresh Fish or Crustaceans
Fresh Agricultural Produce (Flowers, Plants, Soil)
Foodstuff, dairy, meat, poultry
Alcoholic Beverages
Printed Materials
Electronics
Exception Rate
Exception rates are higher than usual air freight rate and apply to a certain type of cargo that requires special handling. It is similar to the SCR rate but only at a higher rate due to the complexity of the transportation.
Some examples of cargoes requiring exception rate are:-
Live Animal
Human Remains
Disassembled Furniture
Joint Rate
For transportation requiring the coordination and planning among two or more mode of transportation. Predominantly, the coordination is between connecting aircraft carriers and the land transportation of the cargo. The rates charged to shippers are usually in the form of a joint rate.
In circumstances where direct flight between two airports are far and between, if not, non-existent, joint rate can be very handy in planning the delivery of cargo to ports that were previously not able to reach. Moreover, shippers has more flexibility in choosing the right transit time and delivery schedules.
Priority Reserve Air Freight
As the name suggests, priority reserve air freight is designed to serve shippers of heavy or bulky freight who need the advantage of reserved space on a specific flight.

Often when a large cargo is transported, it is done with a priority reserve air freight to ensure there is enough space allocated to the large cargo in question.
Speed Package Service
a Speed Package service is a small package fast-delivery service. It is handled like passenger baggage without any accompanying passenger.
When the cargo is time critical, for example, an exhibition is arranged by the shipper, but the shipper by-mistake did not pack an important machinery part, they can arrange for a speed package service.
Container Rate
When cargo is shipped using a Unit Load Device (ULD containers), the container rate is applied.
Here are some of the benefits of using aa ULD for air transportations.
lower transportation charges
packaging cost reduced
prevent pilferage
arrival as a complete unit
simplified inventory checking system
lower cost of transportation
Excess pound rate does apply if the weight exceeds the maximum gross weight.
Concluding Remarks
We barely scratched the surface of air freight transportation, this serves as a primer for any supply chain stakeholders to comprehend the vast
Air Freight Related Global Agencies
ACI – Airport Council International
CITES – Convention on International Trade in Endangered Species of Wild Fauna and Flora
FIATA – International Federation of Freight Forwarders Associations
GACAG – Global Air Cargo Advisory Group
GLEC – Global Logistics Emission Council
IATA – International Air Transport Association
ICAO – International Civil Aviation Organization
IPC – International Post Corporation
OECD – Organization for Economic Co-operation and Development
OIE – World Organization for Animal Health
PUCA – Platform for Unmanned Cargo Aircraft
TIACA – The International Air Cargo Association
WCO – World Customs Organization
WHO – World Health Organization
WTO – World Trade Organization
Resources
https://www.freightos.com/freight-resources/air-freight-vs-ocean-freight-making-the-decision/
https://en.wikipedia.org/wiki/Combi_aircraft
http://exportvirginia.org/wp-content/uploads/2014/04/Seaports-of-the-World.pdf
https://raw.githubusercontent.com/jpatokal/openflights/master/data/airports.dat
http://www.airport-world.com/news/aci-news/6601-aci-figures-reveal-the-world-s-busiest-passenger-and-cargo-airports.html
https://www.hongkongairport.com/en/the-airport/hkia-at-a-glance/fact-figures.page
https://www.iata.org/whatwedo/cargo/e/eawb/Documents/IATA_eAWB_Global_SOP.pdf
https://www.elitedaily.com/p/7-weddings-that-didnt-go-as-planned-but-still-looked-amazing-18216900
https://en.wikipedia.org/wiki/Cargo_ship
https://www.airbridgecargo.com/en/page/38/boeing-747-400f
https://www.iata.org/whatwedo/cargo/e/eawb/Documents/eawb-special-codes.pdf
http://www.cathaypacificcargo.com/Portals/0/CXKA%20eAWB%20SOP%20HKG%20V5%20-%20wef%2027Nov2013.pdf
https://www.iata.org/whatwedo/cargo/e/eawb/Documents/e-awb-handling-guidelines-sg.pdf