MAQIS stands for Malaysia Quarantine and Inspection Services, it is an act erected in 2011 under the jurisdiction of the Ministry of Agriculture and Food Industries (MAFI) of Malaysia. 
It is pertinent to understand that the MAQIS act is formed by MAFI. Since MAFI is a ministry that overlooks all agriculture and agro-based industry, all relevant departments and federal agencies that reside under MAFI are closely related to MAQIS.
In this article, we will study what is the purpose of MAQIS and how it coexists with other federal agencies and departments. We will also look into its federal authorities. 
All in all, MAQIS is a relatively recent government act that agriculture and agro-based industry importers in Malaysia have to pay particular attention to. 
What MAQIS is
MAQIS is an act that provides an integrated service that relates to quarantine and inspection works, specifically for agricultural and agro-based products that include: – 
Plants
Animals
Animal Carcasses
Fish
Agricultural Produce
Soil
Microorganisms 
Food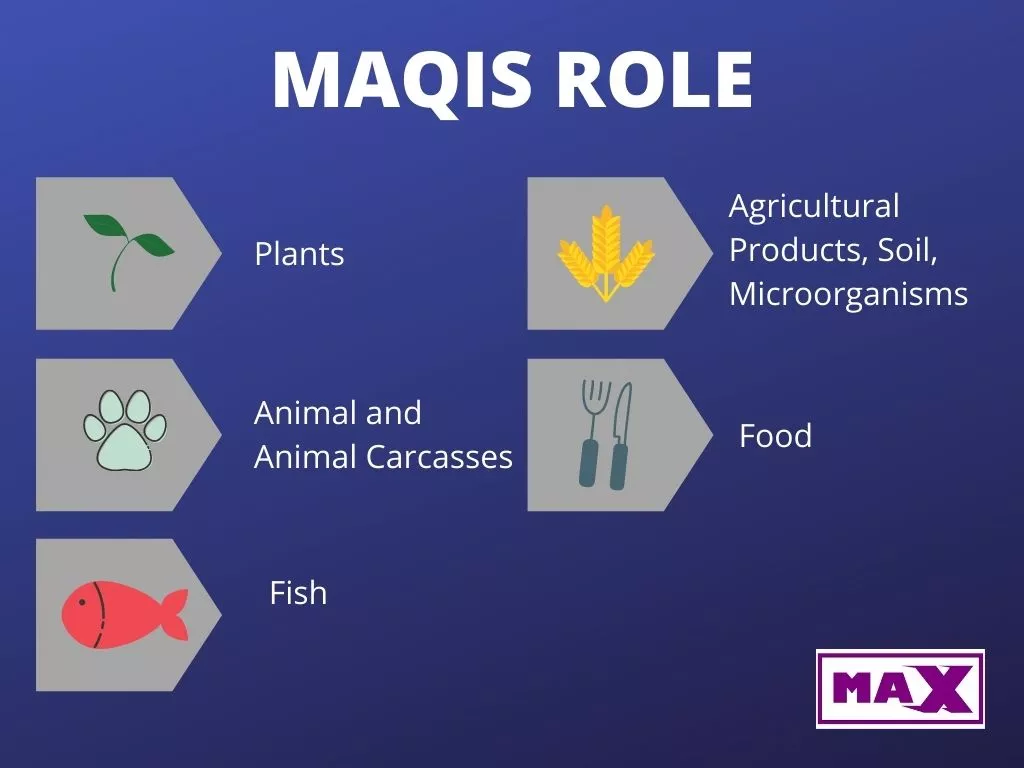 As the name MAQIS suggests, there are 5 aspects that encapsulate what MAQIS is all about: –
Quarantine
Inspection
Integrated Service
Enforcements
Entry/Exit Points
The 8 agriculture and agro-based products are supervised by different federal agencies and departments, albeit under the umbrella of the MAFI ministry.
MAQIS emerged in 2011 in the effort to centralize and ease the administration of those 5 aspects we've listed above.
To put it all together, MAQIS provides a single window for exporters and importers that are involved in the agriculture and agro-based industry. MAQIS also provides quarantine stations or premises, a permit application for the mentioned industries. Lastly, MAQIS provides law enforcement for offenders of any legislature under MAFI. 
What MAQIS isn't
As the 5 key aspects suggest, MAQIS jurisdiction covers entry and exit points of Malaysia only (for now).
The evolving nature of the food and agricultural industry has led the government of Malaysia to believe that MAQIS's role should expand from just entry and exit points of Malaysia. We think that the MAQIS act will continue to extend its reach.
While the Royal Malaysia Customs Department (RMCD) is responsible to enforce applicable laws governing trade, the RMCD defers all enforcements that are under the MAQIS's jurisdiction. 

Relevant Governmental Agencies Under MAQIS
Here is where the knowledge of MAFI comes to play, under the umbrella of the Ministry there are several departments and federal agencies, 3 Departments and 2 Federal Agencies are responsible for activities requiring inspection and quarantine services: – 
Department of Agriculture (DOA)
Department of Veterinary Service (DVS)
Federal Agriculture and Marketing Authority (FAMA)
Department of Fishery (DOF)
Fishery Development Authority of Malaysia (LKIM)
More importantly, MAQIS does not represent these departments and agencies holistically. MAQIS's only concern is the execution of quarantine and inspection services under the department/agency's jurisdiction. 
Department of Agriculture
Purpose of Department of Agriculture
Let's zoom out for a bigger picture. The Food and Agriculture Organization (FAO) of the United Nation has made large strides in raising an intergovernmental treaty of 180 nations (including Malaysia) called the International Plant Protection Convention (IPPC), in order to: – 
" protecting the world's plant resources from the spread and introduction of pests, and promoting safe trade. "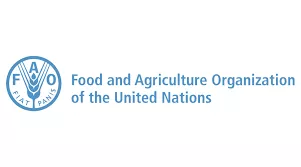 Based on the IPPC convention guideline, Malaysia has legislations, requirements, and restrictions with regard to any plant trade.
IPPC : International Plant Protection Convention
From the IPPC convention, Malaysia legislators implements the Plant Quarantine Act (1976), the Plant Quarantine Regulation (1981), and the International Trade in endangered species Act
The act prohibits any person from importing or possessing any noxious plants and dangerous pest, provided it is approved prior to such endeavors. 
There is no definitive list of what constitutes to be a "noxious plant", by the design of the act, the ministry may claim and gazette any plant to be a "noxious plant" as they deem fit. The same goes for "dangerous pests".

Writer's Opinion
Products Regulated by Department of Agriculture 
You may face certain situations where a product may require licenses and permits from multiple departments. Unfortunately, Malaysia's legislation is more fragmented.
To simplify understandings, always note that the Department of Agriculture always concerns itself with maintaining the biosecurity of the agricultural-based products imported. 
There are other functions that the DOA operates, but in terms of international trade, you only need to know that the DOA eliminates the threat of pests and diseases from imported/exported goods. 
For example, in our recent article about timber exports and imports, all timber and timber-related products require an MTIB license and permit to trade, some even have the concern of the state's forestry department. Even as a licensed MTIB importer or exporter, you still need prior approval from the DOA. 
Among many other functions of the DOA, here are the key functions an exporter/importer has to be aware of: – 
CITES
Pesticide Control
We have covered about Phytosanitary certificates here, and about CITES here.
Briefly speaking, The phytosanitary certificate is a document of proof that the commodity, primarily live agricultural products and live animals, has undergone all the necessary protocols and treatment to remove all damaging pests.
CITES has a primary function to protect and control the international trade of endangered species of flora and fauna. 
Phytosanitary Certificate = pest control
CITES = endangered flora and fauna control
The products that require a Phytosanitary Certificate are well beyond the scope of this article, you can largely acquire the relevant knowledge base about commodities that require a Phytosanitary Certificate and CITES here. 
http://myphyto.gov.my/v7/Login/Kandungan_Informasi#
How is the Department of Agriculture related to MAQIS
As we have mentioned above, MAQIS's role is solely in execution quarantine and inspection services. 
Hence, MAQIS enforces the Plant Quarantine Act of 1976 and the Plant Quarantine Regulation of 1981.
To refine the connection between MAQIS and the Plant Quarantine Act, we need to pay attention to the "Prohibition of Importation or Possession of Noxious Plants and Dangerous Pests"
Metaphorically speaking, the Plant Quarantine Act points, and the MAQIS Act shoots. 
The MAQIS act also requires the importers of such plants and pests to apply for an import/export permit/licenses before trading. 
Department of Agriculture Malaysia
Department of Veterinary Services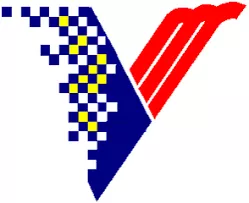 Among the many functions that the DVS department is responsible for is to prevent, control and eradicate any animal diseases.
MAQIS assists the DVS by policing the entry and exit points of Malaysia, by requiring all importers to register as an importer and subsequently apply for an import permit. The department does that by performing inspection and quarantine for any animal or animal products.
Additional Reading: How to Export Beef into Malaysia. 
As an example, as we have written extensively in this article above, importing frozen buffalo or beef requires approval from other agencies : –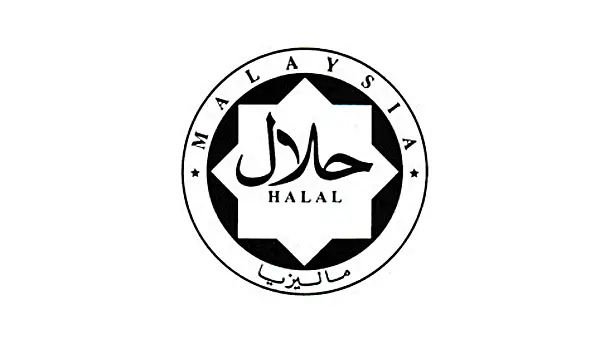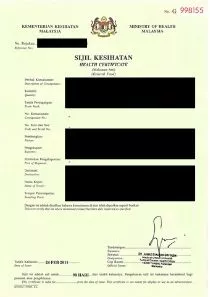 JAKIM (HALAL Certification)
Department of Veterinary Services (Sanitary inspection in the abattoir premise)
Note that MAQIS does not explicitly permit or inhibit any importer from importing frozen beef.
MAQIS allocates resources to police the imported frozen beef. Therefore, MAQIS only issues an import permit once other related agencies have provided the green light to the importer to conduct its business. 
MAQIS Regulates the products below: –
Meat and Meat Products
Milk and Milk Products
Domesticated Live Animals
Live animals
To further elaborate, DVS also places extra emphasis in policing products we listed below: –
Cheese
Seaweed or Seaweed based products
Peanut Butter
Honey
Nuts
 Acid-hydrolyzed Vegetable Protein (HVP) and food containing HVP
Infant Food and Milk
Dietary Foods 
How is the Department of Veterinary Services related to MAQIS
To reiterate, MAQIS regulates (so far) the entry and exit points of Malaysia and makes sure that the related products and animals are adhering to the regulations governed by the Department of Veterinary Services. 
For MAQIS officers to do their job, they require the importers and exporters to apply for a MAQIS permit. The subsequent permit details all the information needed by the MAQIS officers to perform a risk assessment. 
MAQIS officers can either allow the cargo in or out of the port, or they can detain the shipment for further investigation, depending on the outcome of the risk assessment. 
Related Informations: –
Eamh.dvs.gov.my – import license
Federal Agriculture and Marketing Authority
Purpose of FAMA
The Federal Agriculture and Marketing Authority (FAMA) concerns itself with the promotions of agricultural-based products. 
FAMA's motive is to ensure that Malaysia's agricultural-based products are effectively marketed to local Malaysian Consumers. In addition to that, FAMA also aims to market locally produced agricultural products to exporting nations as well. 
Therefore, FAMA adopts certain standards in labeling, packaging, and grading for all imported and exported agricultural-based products.
Important Note: 
The scope of responsibility that falls under the FAMA's governance does not include certain agricultural products that have "national interests". We are talking about products such as paddy rice, flour, and palm oil products.

Writer's Opinion
Here is a link to all of the produce that is within the scope of FAMA. The rule of thumb is that FAMA only limits itself to market fruits and vegetables that undergo minimal processing. 
What is 3P FAMA
Globalization has exacerbated the problem that local producers of agricultural produce face steep competition from international producers. Hence, the domestic demand for locally produced agricultural products has to be protected. 
The 3P regulation helps raise the local producer's product quality to maintain its competitiveness. FAMA regulates the labeling, packaging, and grading requirements. 
These requirements are not only mandatory for locally produced products but also required for any imported products as well.
A quick glimpse into the FAMA 3P's standard will shed some light to what they are trying to achieve.
Labelling
FAMA 3P requires the produce's label to: –
The name and business address of the importer, exporter, agent, producer or distributor, as the case may be, of agricultural produces;
Common name of the produce
Standard grade of the agricultural produces
The size of agricultural produces
Country of origin of the agricultural produces
Weight of the agricultural package
Weight of agricultural products package, and
The label 'Produce of Malaysia' if the agricultural produce is to be exported
The labels are also required to be legible and understandable, which is why FAMA insist on certain font size, label size and language choices
Grading
The GPLRegulation sets that all agricultural produce must be graded according to the standard.
Agricultural produce to be marketed shall be graded in accordance with the Malaysian Standard (MS) grade specifications.
If an agricultural produce has no MS specification, it should be in accordance with the grade standards set by FAMA from time to time or in accordance with the grade standards of the origin country.
All products are graded into three categories: Premium Grade, Grade 1 and Grade 2.
Grading emphasises on five key features which include uniform maturity, freshness, free of defects, free from damage and uniformity in size.
Packaging
The measurement is suitable with the quantity of packaged agricultural produces; contains agricultural produce of the same type and standard; and
does not exceed 30 kilogram.
Packaging must also meet the quality, hygiene and durability criteria to provide maximum protection from any damage to agricultural produces during handling and transporting;
Made from materials that will not have an adverse effect on agricultural products packaged in it.
To reuse a package that already has markings or labels on it, the markings must be erased and the existing label must be removed before use.
http://www.fama.gov.my/en/web/pub/pengenalan-gpl
What is a Certification of Conformity?
Certificates of Conformity (CoC) are issued by FAMA to ascertain that the product is 3P certified, whereby the labeling, packaging, and gradings of the cargo meet the requirement tabled out above. 
There is some contention from many interested parties on the COC certification. 
Although the exports of any agricultural products into Malaysia had already adhered to the exporting country's GPL requirements, FAMA still insists on it's own GPL requirements. 
The same can be said for both exported or imported agricultural produce.
http://www.e3p.fama.gov.my/pdf/coc_import.pdf
http://www.e3p.fama.gov.my/pdf/coc_export.pdf
How is FAMA related to MAQIS
Well as is the theme for all other governing agencies, FAMA outsources it's enforcing capacity to MAQIS to ensure that the 3P requirements are met at any exit/entry points of Malaysia. 
Before MAQIS was formed in 2013, it is actually the FAMA enforcers that are stationed in entry/exit ports of Malaysia. 
Consequently, MAQIS permit is required when importing agricultural based products into Malaysia. 
MAQIS permits are applied after a Certificate of Conformity is acquired from FAMA. This permit application allows MAQIS enforcers to be aware of any incoming or outgoing cargos and perform a risk analysis of the cargo. 
If the MAQIS officers deem that the cargo requires further inspection, they will hold the containerised cargo and undergo inspection. 
Important Informations: –
http://www.e3p.fama.gov.my/pdf/FAQ_eSijil3P.pdf
http://mytraderepository.customs.gov.my/ms/Pages/fama.aspx
Fishery Development Authority of Malaysia (LKIM)
Purpose of LKIM
The Fishery Development Authority of Malaysia (LKIM) is no different from the FAMA department, it is the underlying commodity (fish) that is different as compared to FAMA. 
LKIM promotes the fishery industry in Malaysia, LKIM does so by developing infrastructures such as fishing jetties and complexes. They also support the marketing of local aquaculture produce by developing fish markets and issuing licenses for new importers/exporters. 
LKIM spearheads many other initiatives and programs to promote the aqua industry of Malaysia. But in the interest of importers and exporters, the pertinent point we need to know is that LKIM regulates importers and exporters by issuing import/export licenses to local traders. 
Requirements of Imported Fish and LKIM
Perhaps the question of why importers require an import or an export license can be answered by looking at its license requirements. 
The link below details all the conditions LKIM imposes before issuing a yearly import/export license. 
https://elesen.lkim.gov.my/daftar/page/site/name/syarat
From these requirements, we know that LKIM seeks to: –
Ensure that the trader has the adequate financial backing to support the fish trading activities.
Protect business from foreign competition
Ensure that the business is legal and limited in its liabilities. 
Make sure that the trader's premise is up-to-date with fish processing and storage requirements. 
Ensure that the trader is licensed to wholesale or market the traded aquaculture produce. 
How is LKIM related to MAQIS
Once more, MAQIS is an integrated service that polices the entry and exit points of Malaysia to ensure the cargo imported in question meets the relevant agency's requirements. 
LKIM requires that all traders of fish and fish produce possess the necessary facility we listed above. Those traders are given a fish import license.
How to Apply for MAQIS Permit in Malaysia
Allow us to clarify, MAQIS does not administer permit applications and registrations, rather it is outsourced to a subsidiary of a public listed company called Dagang NeXchange Berhad  (DNEX). The subsidiary is called DagangNet Technologies Sdn Bhd.
The subsidiary's primary service function is to offer systems and softwares integrated with customs and relevant governing agencies. Those systems and softwares allow end users to apply permits with Permit Issuing Agencies (PIA). More than that, it also allows end users to submit customs declarations, certificates of origins, submit manifests and many other functions. 
So, for any prospective importer/exporter, whose products are governed by any PIA, would need to first register with DagangNet's online permit submission service. 
So far, DagangNet is the sole provider of such service, which makes things less complicated. 
How to Register with DagangNet
Luckily for us, the application process is rather simple. 
Go into the website listed below
https://registration.dagangnet.com.my/#/product_guide
Select your role in the supply chain
Select the product you are interested to trade/manufacture
Once you have selected those requirements, the site would display the required documents and fees involved in the registration
MAQIS Permit Application via DagangNet
Once you have registered via DagangNet, paid for the yearly fee and acquired the login ID and password to apply for the relevant permits, you have two choices. 
Apply the permits yourself
Allow your freight forwarder/forwarding agent to apply it for you
In either case, you need to know that MAQIS permits are essentially a data collection system that MAQIS officials use to determine whether your product warrants further inspection and quarantines. 
So, the data required to apply for permits are mostly available once the cargo has departed from the Port of Origin. In other words, you could not apply for the permit before the cargo vessel's departure. 
Your timing and preparation are key to ensure the smooth supply chain flow. 
For example: – 
Commodity
Squid Head
Mode of Transportation
Sea
Port of Destination
Westport Port Klang, Malaysia
Details Required for
MAQIS Permit Application
Consignee Business Details
Shipper Business Details
LKIM Import License
Forwarding Agent Details/Applicant Details
Supporting Documents required by LKIM
Health Certification
Certificate of Origin (Optional)
Sanitisation Certification (Optional)
Bill of Lading Details
Cargo Details
The applied permit has a validity of at least 3 months. Therefore, it is ample time to apply for the MAQIS permit after the vessel's departure. 
How about East Malaysia?
Sabah
Despite the fact that Sabah is considered as one of the 13 states in the federal constitution of Malaysia, the Sabah governance takes a different form. 
Within Sabah's own State Legislative Assembly that is separate from West Malaysia, Sabah houses its own Ministries, as what we display below: – 
So for any import or export where the exit/entry points is in Sabah, such as : – 
Sandakan
Kota Kinabalu
Tawau
Sepangar Bay
Lahad Datu
Kudat
Kunak
The imported/exported goods has to be vetted by the related ministries and agencies. 
For example, for the importation of animal and animal products, you will need to acquire an import permit via the Department of Veterinary Services Sabah. The registration portal is hosted by the state government themselves with what is called "Portal Davetsa"
http://www.davetsa.sabah.gov.my/app/
Sarawak
Similar to Sabah, Sarawak's governance adopts the same principle, where it has its own state legislative and administrative branches.
Therefore, if you wish import/export of products that is within the scope of the state ministries, and the exit/entry port is located in Sarawak, such as: – 
Miri
Bintulu
Rajang
Kuching
You would need to apply for permits and licenses from the relevant Permit Issuing Agencies (PIA)
MAQIS in Sabah and Sarawak
The conclusion is as such, MAQIS has no executive control over the exit/entry points that are situated in Sabah and Sarawak. 
Concluding Remark
The laws governing the cargoes discussed in this article are absolute, The Malaysia Quarantine and Inspection Service team is there to execute those laws. The global perspective however, is to make sure there is a balance between over-regulation and under-regulation. 
Indeed the laws are absolute, however, the execution of such laws if made simple, can help spur the Malaysian economy to possible newer heights. 
In our experience, the more regulatory bodies are involved, the more open-ended the rules can be interpreted. 
 We believe that as the years go by, MAQIS and the Malaysian economic drivers will grow stronger and more efficient. 
Malaysia Boleh!